Irving Plaza | New York City, New York
"Ruger is the lockdown. Ruger is the pandemic."
No other breakout artist has commanded attention as successfully as RUGER. The afrobeat singer and songwriter is part of the new wave of rising artists who influenced Gen Z during the pandemic. He was discovered and signed by the owner of Jonzing World Record in 2021.
The talented Nigerian singer is making his way across cities in Europe, Canada, and North America for a series of tour dates in his first international tour, RU THE WORLD.
This is your chance to catch him live at the Irving Plaza in New York on Thursday, the 3rd of August, 2023. Catch the innuendo-filled live performance of his hit single, "BOUNCE." We're certain his show will leave you steaming and sweating. 😉
Buy tickets for you and your friends right now before it's too late! Click on the "GET TICKETS" button to proceed with your purchase.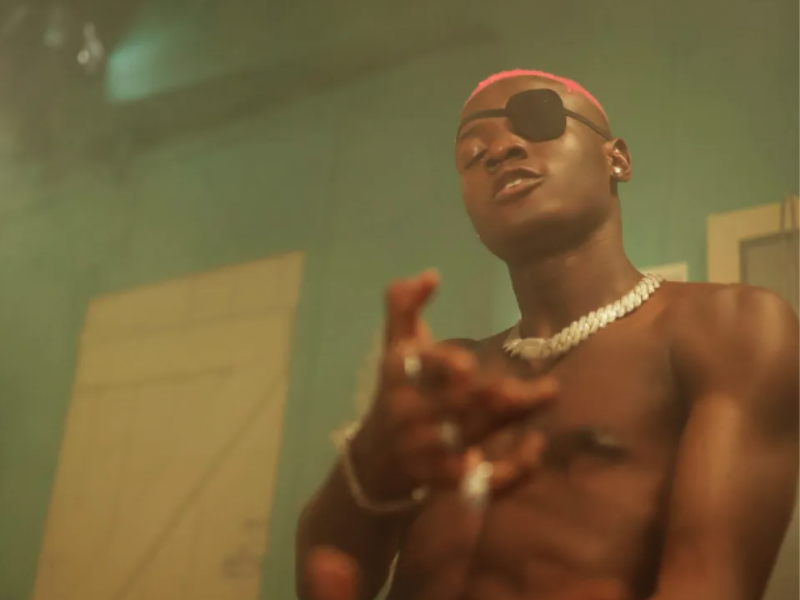 Ruger's real name is Michael Adebayo Olayinka. The stage name Ruger was given to him by D'Prince, owner of Jonzing World Record after he was discovered and signed in 2021. Ruger got into music at a young age, performing in school shows and joining church choirs. By the time he got discovered, he had been posting snippets of his freestyle on his social media platforms.
"I used to do freestyles on Instagram every Saturday. I was getting like 12 to 30 comments, and I had four hundred followers — I was just enjoying it. It wasn't even up to a year before I'd started putting out freestyles when I saw a DM from D'Prince," said Ruger.
Upon releasing his debut self-titled single, he was immediately thrown into the spotlight. Since then, he has released three extended plays, namely, "PANDEMIC," "The Second Wave," and "The Second Wave Deluxe."
The talented young artist has also received several awards, further emphasizing his innate talent and unwavering passion for writing songs. Some of the awards include "Best New Artiste," "Best Newcomer," and "Best Male West Africa."
There's no stopping this macho man with swag because boys wanna be him, ladies wanna be with him. His natural charm and magnetic energy have everyone swooning over this man. The pink hair and eyepatch are not a look everyone can pull off— for Ruger, it looks damn good. That's not all; Ruger's lighthearted and funny personality has a way of shining through. Beneath the badass appearance is a guy who calms the air around him with jokes that easily roll off his lips and a solid determination to succeed in his passion.
Ruger is bringing his Ru the World US Tour to the Irving Plaza in New York, and if you're not yet convinced, just watch the music video we linked down below. This will make you realize you don't want to miss Ruger's swagger performance and naaasty beats.
Save the date! Ruger's show is on Thursday, the 3rd of August, 2023.
Buy your tickets right now – the show is almost sold out! Save spots for you and your friends before it's too late.