Irving Plaza | New York, New York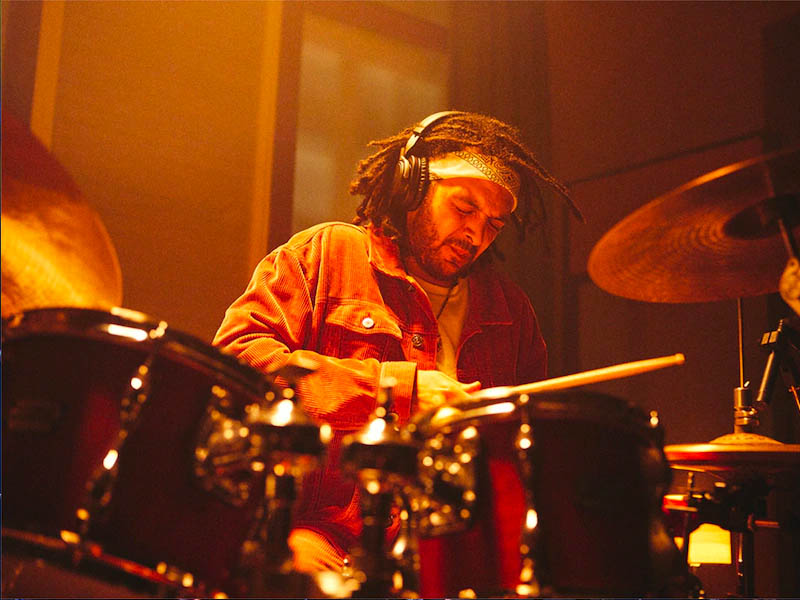 If you're keen on catching immensely talented musicians this fall season, you may want to check out the drum prodigy Yussef Dayes! The sensational drummer from England has been a hot topic in London's jazz scene for some time now, and his incredible collaboration albums have made their mark in the U.S. jazz circuit as well! This fall, the iconic drum master Yuseff Dayes will make his way to North America for a highly-anticipated tour! The Black Classical Music Tour will send this talented artist on a very rare appearance at the Irving Plaza in New York City on Sunday, 19th November 2023! Expect nothing but unequivocally brilliant jam sessions, improvisations, and simply out-of-this-world drum performances as the brilliant performer demonstrates why the news of his skills has crossed the oceans! Yussef Dayes will also be debuting tracks from his brand new album, Black Classical, which is slated to be released in September 2023! Catch his amazing performance at the Irving Plaza this fall by buying your tickets now!
Yussef Dayes is more than just your talented jazz drummer. With the release of his highly-anticipated new album, Black Classical, the drum prodigy proves that he's ready to embark as a solo musician. Black Classical is scheduled to drop on September 8, 2023, and Dayes will be supporting the album with a much-awaited world tour, which includes shows in Asia, Poland, the U.S., and more.
At a young age, Dayes was trained and tutored by legendary jazz drummer Billy Cobham. The drummer from England first made waves in 2009 when he emerged as a young performer in South East London. He formed his first band United Vibrations, where he and his bandmates performed jazz infused with afro-beat stylings. Being of Jamaican descent from his father's side, Dayes has tendencies to mix his music with various influences – which resonated well with jazz music fans.
Over the years, Dayes embarked on solo shows and delved into projects with bands, as well as solo albums. In 2011, his band United Vibrations, released their debut album, Galaxies Not Ghettos, followed by their sophomore effort, The Myth of the Golden Ratio, five years later. Aside from dropping his second album with his band that year, Yuseff also released another collaboration project with Yussef Kamaal. The album was described by Allmusic as "spiritual jazz-funk, broken beat with global sounds." Despite not being a commercially known jazz album, Dayes maintained that the album demonstrated the "importance of core jazz principles" while still having "spontaneity" and "flow."
In 2020, Dayes had another career-defining moment when he released his collaboration effort with fellow South London jazz musician and singer Tom Misch. The album, titled What Kinda Music, became Dayes' first entry into the U.K.'s chart when it peaked at number 4. The album spawned several notable hits, including the title track," "Lift Off," "Kyiv," and Nightrider." The album's release was followed by another pivotal movement as the duo was featured in NPR's Tiny Desk Concert series, where they performed "Nightrider" and "Tidal Wave." Their highly-awaited set also featured several other notable musicians, including Jordan Rakei, Joel Culpepper, and John Mayer.
This 2023, Dayes gave fans a glimpse of his 2023 effort by releasing singles "Rust" featuring Tom Misch and "Black Classical Music" featuring Venna and Charlie Stacey. Catch more of Yussef Dayes' brand new music this fall by securing tickets to his show on Sunday, 19th November 2023, at the Irvin Plaza! With New York's vibrant jazz scene, you should know that Yussef Dayes' arrival in the "center of the jazz world" will definitely make some heads turn. So expect the tickets to move very fast. But thankfully, you can get first dibs on tickets by clicking on the Get Tickets link now!