Irving Plaza | New York City, New York
You Me at Six are primed to set Irving Plaza ablaze on Friday 22nd September 2023 with their intoxicating mix of alternative rock and pop punk! Brace yourself for a thrilling night as this dynamic UK band delivers a performance to remember. You Me At Six are known for their compelling hooks, memorable choruses, and undeniable charm, and they've been thrilling fans with it all since 2004. Fronted by the charismatic Josh Franceschi, the band guarantees a show that'll have you dancing nonstop.
Don't miss your opportunity to experience You Me at Six's electrifying energy live on stage at Irving Plaza on Friday 22nd September 2023. Grab your tickets now and join the excitement that'll have everyone buzzing long after the final encore. Trust us, you won't want to be the one left out of this extraordinary night!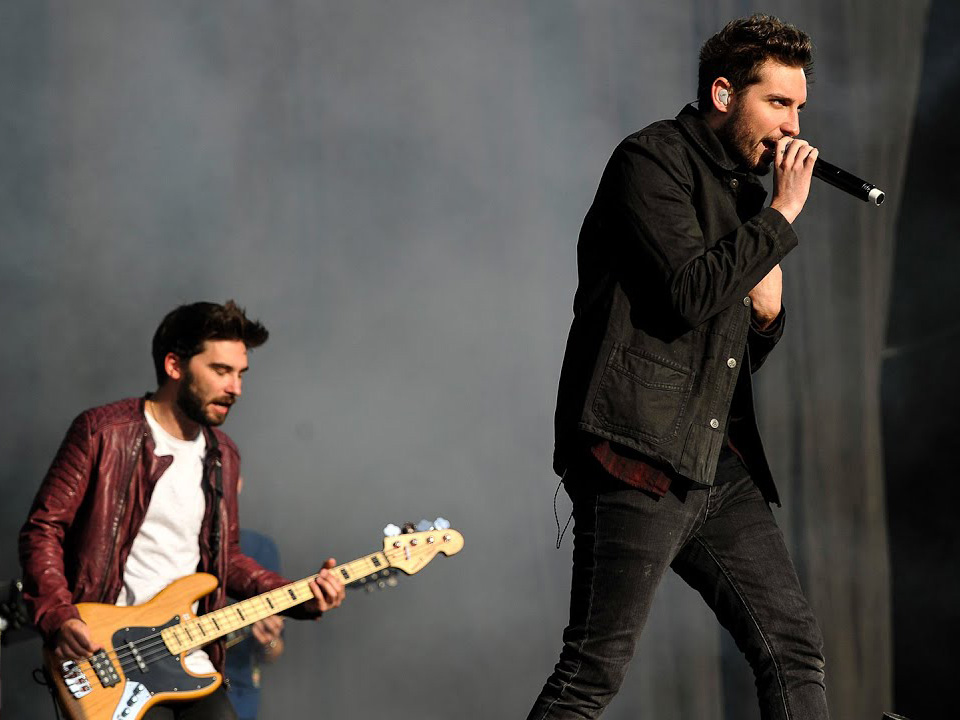 You Me at Six, is a dynamic British alternative rock and pop punk band, and they're primed to electrify Irving Plaza on Friday 22nd September 2023. Formed in 2004, this powerhouse lineup includes lead vocalist Josh Franceschi, guitarists Max Helyer and Chris Miller, bassist Matt Barnes, and drummer Dan Flint. Their potent combination of unforgettable and interesting hooks, catchy melodies, and contagious energy has captivated fans worldwide.
Throughout their career, You Me at Six has left a lasting impression on the music scene, boasting seven studio albums, including the chart-topping Cavalier Youth. They've achieved multiple top 10 UK albums and have been honored with prestigious awards like Best British Band at the Kerrang! Awards and Best Album at the Rock Sound Awards.
Their enthralling live performances have taken them to stages worldwide, with appearances at prominent music festivals such as Reading and Leeds, Slam Dunk, and Download. The band's versatile sound shines in their discography, featuring anthemic hits like Underdog, Room to Breathe, and Loverboy.
You Me at Six's unwavering dedication to their craft and their ever evolving sound cements them as a force in the alternative rock and pop punk scene. With high energy live shows that get people off their feet and an undeniable stage presence, they consistently prove that they're a must see act.
Mark the date on your calendars and get ready to be swept up in the electric atmosphere of You Me at Six when they come to Irving Plaza on Friday 22nd September 2023. Join the throngs of enthusiastic fans as they converge to witness the raw power and charisma of Josh Franceschi and his bandmates. This is one unforgettable night that will leave you craving more.
Seize your chance to be part of the excitement; lock in your tickets now before they vanish. Experiencing You Me at Six live is a memory you'll cherish for years to come, and this is your golden opportunity. Don't let it slip through your fingers – immerse yourself in the magic and pandemonium as You Me at Six takes over Irving Plaza on Friday 22nd September 2023!