Irving Plaza | New York City, New York
Get ready to rock with Wolfmother as they take over Irving Plaza on Wednesday, 22nd November 2023. This renowned Australian trio, celebrated globally for their gripping music, have etched their name into the history of rock over their twenty-year-long journey. With a blend of hard rock, heavy metal, and a touch of psychedelic rock, Wolfmother has solidified their place in the world of rock.
Their addictive tunes, including worldwide hits Joker and the Thief, and Woman, have electrified fans on a global scale. The upcoming gig at the legendary Irving Plaza promises an amplified experience, thanks to its cozy ambiance that complements Wolfmother's thunderous performance perfectly.
So, whether you're a long-time Wolfmother aficionado or a new fan eager to dive into their magnetic music, this concert is one you shouldn't dare to miss. It's time to secure your tickets before they disappear into the ether. Prepare to be swept away by a storm of powerful guitars, booming drums, and enthralling vocals. Welcome to a night with Wolfmother!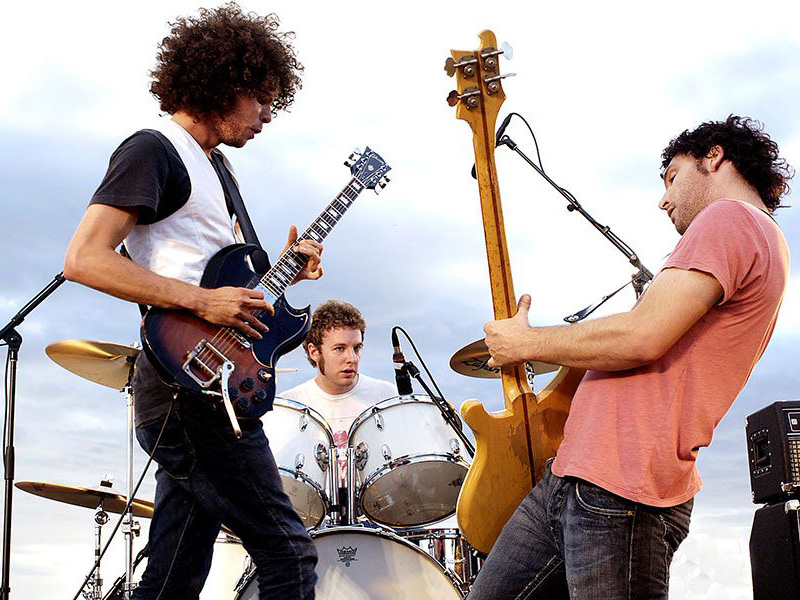 Fasten your seatbelts for an exhilarating night of robust rock and roll when Wolfmother brings their raw energy to Irving Plaza on Wednesday, 22nd November 2023. Hailing from Australia, this dynamic trio, piloted by the multi-talented Andrew Stockdale, has been a dominant force in the global rock milieu since bursting onto the scene in 2004.
Wolfmother's sound is an intoxicating mix, blending elements of psychedelic rock, hard rock, and heavy metal into an unapologetically potent brew. Their anthemic tracks like Joker and the Thief and Woman have found favor with fans across continents, thanks to their ceaseless energy and unwavering homage to the roots of classic rock.
But Wolfmother's magic doesn't just lie in their studio recordings. The band has earned a formidable reputation for their fiery live shows, where Stockdale's passionate vocals and searing guitar solos harmonize with the group's thunderous rhythm section. Together, they ignite the stage, delivering performances that resonate deep within the marrow of their audience.
Irving Plaza, an iconic venue nestled in the heart of New York City, offers the perfect backdrop for such a night of world-class rock. With its intimate ambiance and storied history of hosting legendary acts, the Plaza promises to amplify Wolfmother's electrifying performance into a singular concert experience.
Wolfmother's illustrious career is marked by a blend of international acclaim and commercial success. Their self-titled debut album scooped up a Grammy for Best Hard Rock Performance, sparking a trend of consistently chart-topping albums. The band's influence stretches further still, with their distinct soundtracks featured in a myriad of films and TV shows, echoing their widespread popularity and influence.
Whether you're just discovering Wolfmother's captivating sound or you're a lifelong fan, this is a show you can't afford to miss. Tickets for this highly anticipated event are likely to vanish quickly, so act swiftly. Prepare for an unforgettable journey on the 22nd of November, as Wolfmother sets Irving Plaza ablaze, leaving you with memories reverberating with the echoes of rock and roll majesty.