Irving Plaza | New York City, New York
Brace for a rambunctious Sunday evening on October 8th, 2023, with country's rebellious star Wheeler Walker Jr. at Irving Plaza. This Kentucky-born, controversial artist has shaken the country music scene with his audacious lyrics and unique style, best exemplified in hits like Redneck Shit and Sit on My Face— song titles which clearly demonstrate why his rise has been so controversial. The revered Irving Plaza in New York, known for its rich musical history and superior acoustics, sets the stage for this electrifying performance. Walker's music, while explicit and satirical, has resonated with fans, leading his albums to top the Billboard Comedy Albums chart. Don't miss the chance to experience the uproarious charm of Walker live; secure your tickets for a rollicking night of music that promises to entertain and provoke. Prepare to be captivated by the inimitable talent of Wheeler Walker Jr. on this unforgettable night.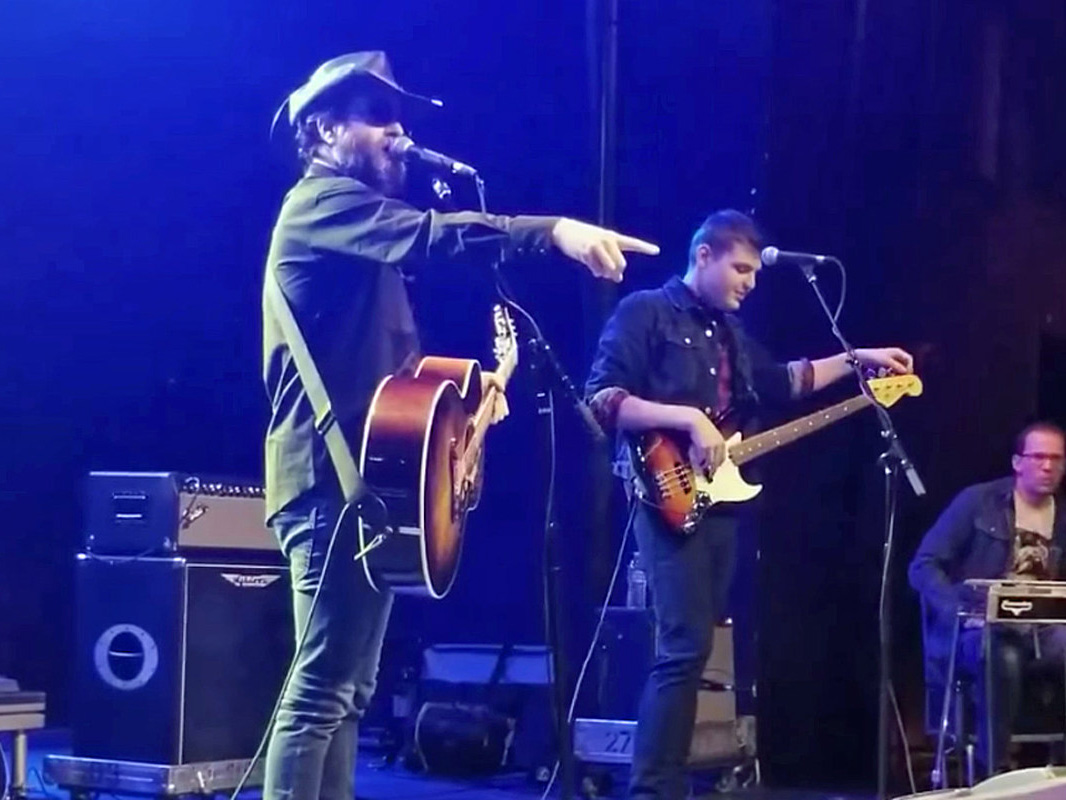 Brace yourself for a riotous evening as Wheeler Walker Jr. brings his notorious energy to Irving Plaza on Sunday, October 8th, 2023. Hailing from the cultural epicenter of Kentucky, this country maverick has stirred up the scene with his unconventional tunes and audacious lyrics that certainly catch the attention whether you love him or hate him.
Wheeler Walker Jr., a fiercely independent artist, defies convention with his cheeky wordplay and explicit content, attracting a sizable fanbase with his refreshingly audacious approach to country music. Guided by his unwavering commitment to authenticity, Walker has charted his own course in an industry often tied to tradition. His audacious songs like Redneck Shit and Sit on My Face are a testament to his unapologetic style, creating ripples in the country music world and beyond.
The iconic Irving Plaza provides the perfect backdrop for Walker's electrifying performance. Steeped in the heart of New York City's vibrant music scene, the venue's rich history and outstanding acoustics ensure that every concert is an unforgettable event. Surrounded by the venue's revered walls, prepare to immerse yourself in a performance that will leave you buzzing with adrenaline and echoing laughter.
Walker's contributions to country music extend beyond his controversial discography. Despite being intentionally explicit and satirical, his music strikes a chord with audiences who crave something different from mainstream country. His albums Redneck Shit and Ol' Wheeler have proven his remarkable ability to connect with audiences, resulting in both albums reaching the top of the Billboard Comedy Albums chart.
This event represents a golden opportunity to experience the uproarious charm of Wheeler Walker Jr. live on stage. Purchase your tickets now and gear up for a night brimming with rambunctious music and raucous laughter. Join us at Irving Plaza on the evening of Sunday, October 8th, 2023, for a musical journey that promises to both entertain and provoke. Prepare to be utterly captivated by the undeniable talent and unique artistry of Wheeler Walker Jr. as he orchestrates a night of music that will undoubtedly linger in your memory, causing you to laugh whenever you think back on this night.