Irving Plaza | New York City, New York
Though the Korean scene is dominated by a multiverse of K-Pop acts with astounding colors and eccentric energy, the nation also offers its own set of indie acts that deliver unmatched vibes that attract an underground indie-rock crowd. Wave to Earth is a prime example of a Korean indie-rock act that deserves to be seen. Set to challenge global airwaves, the band is launching its first-ever headlining North American Tour. Kicking off this August, Wave to Earth is sending its waves to Irving Plaza on Friday, the 8th of September 2023 before it heads to Vancouver and Seattle. The tour announcement follows the grand launch of its full-length LP "0.1 flaws and all". They also dropped a new music video for "sunny days" entirely shot in the Philippines. Serving a unique blend of indie-rock vibes with doses of jazzy notes, Wave to Earth is ready to challenge the global Korean music scene with its unique craft. Don't miss out on their very first North American tour by booking your tickets now!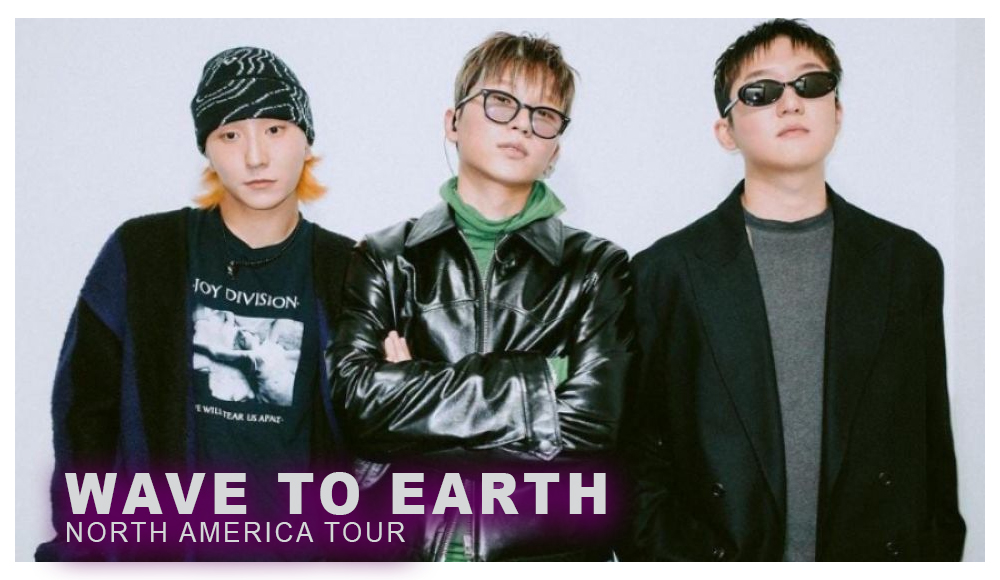 Generating strong waves with their debut single "wave" in 2019, Wave to Earth garnered attention for its indie-rock blend of jazz notes. Carrying a unique brand of Korean music with an indie-rock character matched to lo-fi beats and jazz elements, Wave to Earth offers a relaxing atmosphere amidst a sea of eccentric K-Pop acts.
"We really want to make people listen to our music in a relaxed, comfortable way," the band shared with Bandwagon Asia.
With its full-length debut LP "0.1 flaws and all" floating across airwaves, relaxing definitely describes Wave to Earth's sonic sensations. The album features their hit singles "dried flower", "nouvelle vague", and "calla". Heading on to its first North American tour, the band is jet-set to make its unique sound, rooted in Seoul, known across the world.
Serving a catalog of English-sung songs, Wave to Earth definitely offers a unique taste of Korean music made for the world. Producing its music entirely themselves, the band consists of singer-songwriter Daniel Kim, bassist John Cha, and drummer Dong Kyu Shin. Together, they generate calm waves of sonic experiences through lo-fi indie-rock tracks that never disappoint.
Hoping to "become the new wave", Wave to Earth hopes that listeners can give their self-made tracks a chance, letting its music speak for itself. "This is a no-skip album — all of the songs are beautiful in their own way," shared Malea Nguyen from The Gauntlet. "This album felt healing in the sense that their music shined a light on how beautiful both joy and hardship can be."
You might think of them as the new kids in the block, but one thing's for sure, Wave to Earth isn't here to impress, they exist to soothe the soul. Driven by their passion for music, the band takes great importance in their artistry. They won't dazzle you with spectrums of light, but they'll definitely send listeners to different dimensions of their gentle waves.
From Seoul to the ends of the earth, Wave to Earth is jet-set to launch its new record live on stage in its North American tour trek. Don't miss out by booking your tickets now!