Irving Plaza | New York City, New York
Walk The Moon comes to Irving Plaza on Sunday 13th November 2022 as part of the band's 10th Anniversary North American Tour. Back in 2012, the American rock band released its self-titled debut LP to critical acclaim. The LP became an instant fan favorite and they will be celebrating 10 years of the hit record with a tour this year. The band will play some of their greatest hits such as "Anna Sun" and some other acoustic specials along with performing the complete album in its entirety. They will play at notable destinations such as L.A, San Diego, Washington D.C, Boston and many more. Catch them live at New York's Irving Plaza on 13th November by getting your tickets right now. Hurry up, before they are sold out!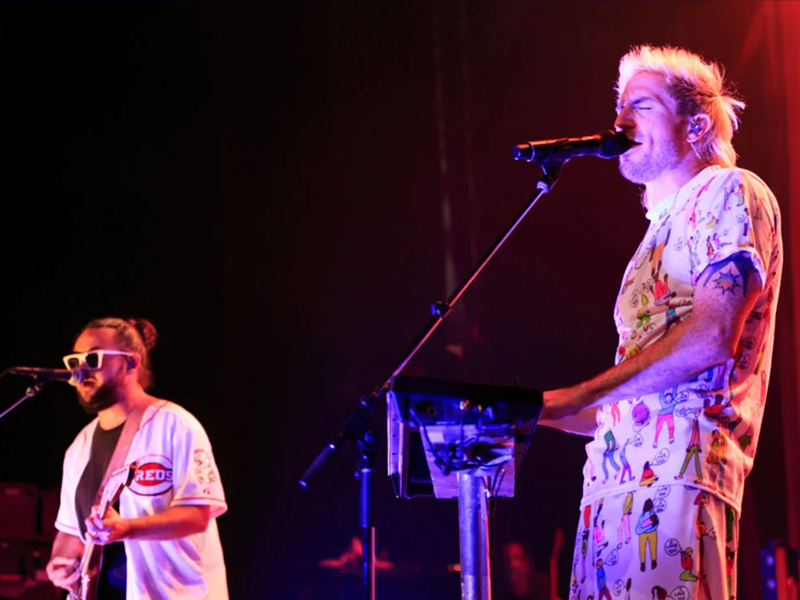 The short summer/fall tour begins on 15h October in L.A.'s The Fonda and wraps up with this final performance at Irving Plaza on 13th November. The band consists of Nicholas Petricca, Eli Maiman and Sean Waugaman. Their 2015 hit single, "Shut up and Dance", gave them widespread recognition and was also part of their Platinum certified album Talking is Hard. The single peaked at number one on Alternative Hot A.C. and reached number two on Top 40 Radio. Walk the Moon has also won two Billboard awards and was nominated for an MTV music video.
The band will bring all of their hits to perform when they take the stage for their upcoming performances. It's been ten years since their debut, but it almost feels like yesterday. They have put up some incredible performances since forming in 2012 and maintain a reputation for being a great live band. Fans will be demanding plenty of hits from their first self-titled debut L.P. as well as their 2017 hit release, "What if Nothing". What if Nothing was the band's third album and contained hits such as "Kamikaze" and "One Foot". Catch Walk The Moon live in concert by getting your tickets right now before all of them are sold out!