Irving Plaza | New York, New York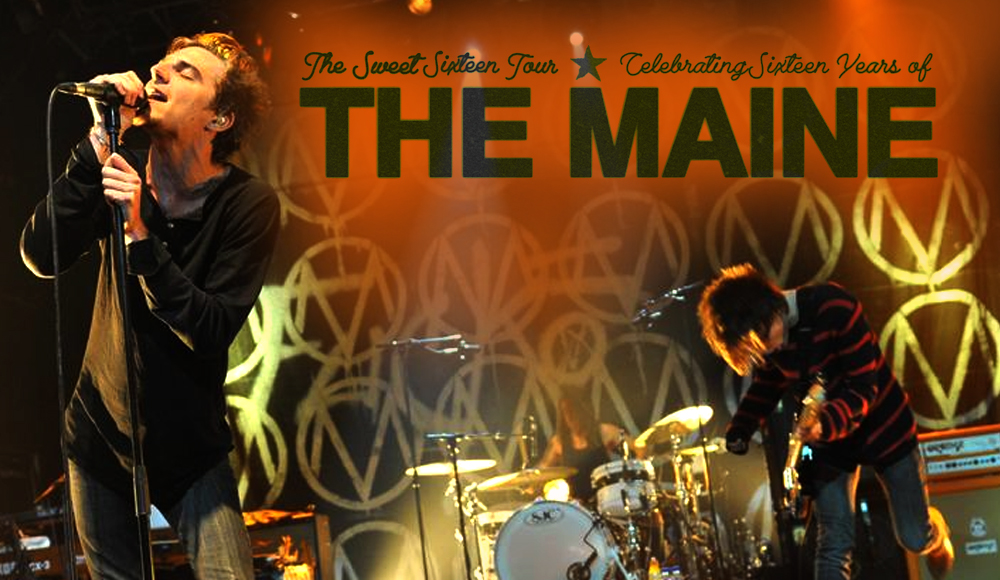 The Maine is marking 16 years of rocking the airwaves with a brand-new tour. Kicking off this fall, The Sweet 16 Tour celebrates the band's newest self-titled album and sixteen years of rocking the scene. They're hitting the stage at Irving Plaza on Wednesday, December 6th, promising a show that'll feature career-spanning sets that cover their biggest hits, crowd-favorite tracks, and their new music. As a follow-up to their 2021 record "XOXO: From Love & Anxiety in Real Time", The Maine officially launched its grand return with new singles "blame" and "how to exit a room", a nod to its label 8123. With 16 beautiful years across their careers, one thing sets the band apart from the rockin' scene - the way they connect with their fans. More than just the music, the rockstars never fail to share authentic and personal interactions with their people. Having grown a loyal fanbase, its Sweet 16 celebration is definitely something to look forward to. Don't miss out by booking your tickets now!
Formed in 2007, The Maine soon became alt-rock and pop-punk icons for their acclaimed debut "Can't Stop Won't Stop". Definitely ain't stopping anytime soon, they're marking sixteen years of rocking the scene with their loyal fans. Dating back to the heydays of MySpace, the band was always known for its genuine fan interactions that go beyond digital screens. Maintaining and growing their dedicated fanbase for sixteen rockin' years, you're surely set for a grand Sweet 16 celebration.
The Maine recently shared their newest singles "Blame", "How to Exit a Room", and "Dose No. 2", releasing its newest self-titled LP as a nod to its label 8123. With a new record conquering pop-punk waves and a career spanning sixteen years of alt-rock treats, fans are in for big surprises. It's definitely a one-of-a-kind Sweet 16 party!
"We're always so focused on the future that we rarely look back," the band shared in a statement. "The Sweet 16 Tour is not only a celebration of our self-titled album, but a salute to the last 16 years of our band, with a career-spanning set featuring songs from every chapter of the Maine. No matter if you've been here for 16 years or 16 days, we can't wait to see you in the fall."
16 years or 16 days in the club, everyone's invited! With nine records across their entire careers, it surely is a setlist to watch out for. More than just a supporting tour for their newest effort, the band promises a set that features songs that define every season of The Maine.
Beyond music, The Maine always had a special in its core for their fans. From a free "fan thank you" tour and meeting each concert attendee at no cost after a show, they hit the spot in genuinely creating personal connections with their followers - a kind of fan interaction you don't see much of these days.
"That return is something they will never forget, and I don't think that most artists would put in that much effort," Tim Kirch of 8123 shared. "In return, our fans know us, and we know them, and that is what has allowed us to be on our ninth album when most bands only make four, maybe five records."
As The Maine celebrates their Sweet 16, make sure to RSVP and mark your spots at the party by booking your tickets now!