Irving Plaza | New York, New York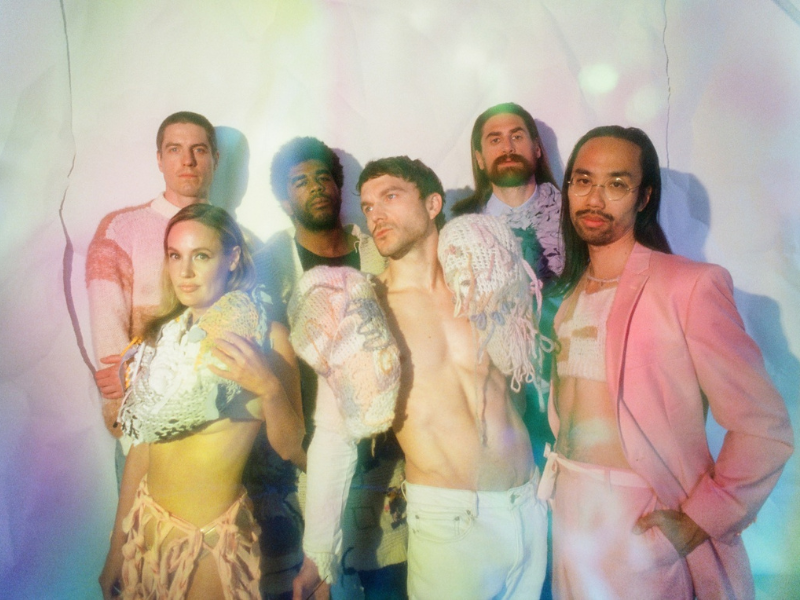 I mean - who is The Armed, really? The anonymous hardcore punk musical collective for Detroit has been keeping things under wrap since their formation 14 years ago. It's a rare occurrence that the elusive band will play live - even so in such a big city like New York. However, with the release of their latest album "Perfect Saviors," the band is ready to meet the fans and perform live.
Experience the adored music by The Armed live when they make a long-awaited appearance at the Irving Plaza in New York on Friday, the 17th of November, 2023! Knowing the band, this may be your one and only chance to catch them live - not until they decide to get out of their elusiveness and mystery. Enjoy The Armed's music like never before as they hit you with their ultrasonic beats and bright visuals.
Refract. Secure your tickets to the show right now before they sell out!
The Armed has had some fun toying with journalists, using aliases, misdirections, and even going as far as sending paid actors to interviews. Devoted fans have been following the band regardless of their anonymity, tranced by their music and the unique experience they're given. The anonymous Detroit hardcore group has spent the last 14 years maintaining a carefully cultivated air of mystery and anarchic sense of irony - which, combined with albums that blend grinding chaos with brief moments of euphoric melody, have made them one of the heavy music scene's most consistently thrilling propositions.
This all comes to an end with the release of their 2023 album, Perfect Strangers. "Too much information has made us dumb and confused. Too many ways to connect have inadvertently led to isolation. And too much expectation has forced everyone to become a celebrity. Predictable primal dangers have given way to newer social ones. And the result is a world that is confounding and terrifying—but ultimately still beautiful. We hope this record is exactly all of that, too. Perfect Saviors is our completely unironic, sincere effort to create the biggest, greatest rock album of the 21st century."
The band's vocalist, Tony Wolski, seems particularly happy about their unmasking. He says the truth is more confusing than the lie. Well, they probably enjoyed messing around with the media but now they're finally ready to come clean. No more pseudonyms, no more hoaxes, no more anonymous members. Knowing the band, take it with a grain of salt. However, Tony Wolski swears he really means it.
The enigmatic and sometimes confusing band is ready to set the records straight. Join the party as they land in New York for an unforgettably wild night. This thrilling announcement just comes after their fifth LP, so it's safe to say you're going to be hearing a lot of their new songs live! You'll probably meet Dan Greene - whether the fictional version or the real version is unsure.
The show will be live at the Irving Plaza in New York on Friday, the 17th of November, 2023, so get ready! Refract. This is your chance to finally get to meet the band.