Irving Plaza | New York, New York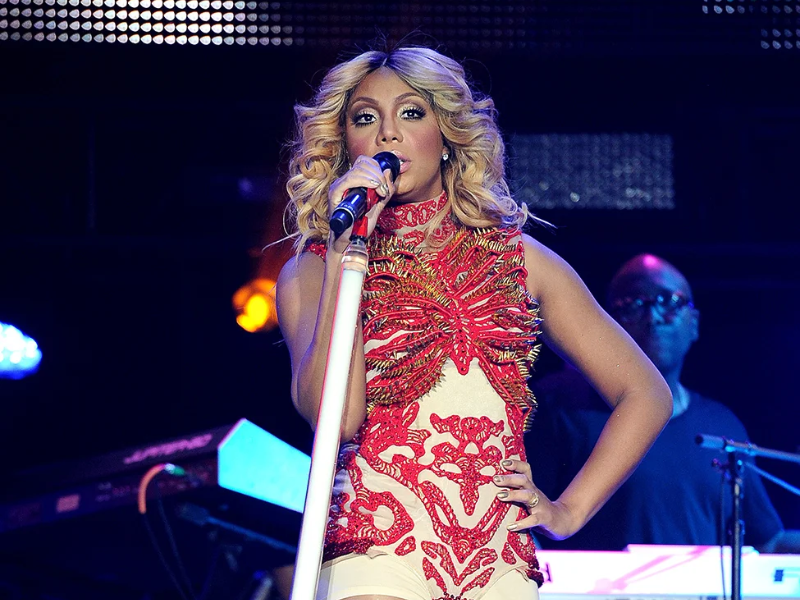 Make love AND war! R&B queen Tamar Braxton is out to celebrate TEN years of her sophomore album with a special concert on October 24, Tuesday night, at the Irving Plaza. This year, the multimedia artist will re-introduce her GRAMMY-nominated masterpiece to new generations with irresistible bops such as "The One" and "All The Way Home." A bonafide Billboard-breaker, Tamar also boasts THREE Soul Train Music Awards, including a 2013 win in its Best R&B/Soul Female Artist category. After releasing her latest single, "Changed," the youngest Braxton sister will meet her fans at Union Square's ballroom-style music hall on day one of her tour. The Irving Plaza ensures audiences a fantastic experience through its colored lighting, intimate backdrop, and pitch-perfect acoustics. You better snatch your seats soon because this run will only last FOUR performances. Hit the "Get Tickets" button for Tamar Braxton's Love and War 10th Anniversary Tour LIVE in New York!
Make room for ground zero because Tamar Braxton is dropping a bomb! In celebration of her second album's 10th anniversary, the multimedia personality announces the "Love and War Tour" this fall season, kicking off at the Irving Plaza on Tuesday, October 24!
R&B fans are eating GOOOOD this year! More than a half-decade since her retirement, Tamar Braxton returned last March with her newest hit, "Changed," featuring a sample from SWV's "Rain." Now, she's following up with a limited run to commemorate her best-selling album, with four shows planned across New York, Atlanta, Silver Spring, and Detroit.
The three-time Soul Train Music Award winner is the same as how you see her in Braxton Family Values: unabashedly EXTRA. Overflowing with giddy energy, Tamar Braxton can up any crowd into thunderous cheers. Her voice—a five-octave soprano—will give you goosebumps, especially when she's belting it out to fan-favorite hits such as "The One" and "Let Me Know."
"Not only was I thoroughly entertained by her stellar voice, but I was equally entertained by her hilarious commentaries. I was in stitches… I was cracking up the whole entire time."
Braxton launched Love and War back in September 2013 to commercial and critical acclaim, with over 114,000 copies sold in its first week. It debuted at number two on the Billboard 200 chart and NUMBER ONE in the Top R&B/Hip-Hop Albums. The collection's titular track—a certified platinum hit—also received two nominations at the 56th Grammy Awards: Best R&B Performance and Best R&B Song.
Love and War complete track listing
The One
Tip Toe
Stay and Fight
Love and War
All the Way Home
One on One Fun
She Did That
Hot Sugar
Pieces
Where It Hurts
Prettiest Girl
Sound of Love
White Candle
Thank You Lord
Black Tears
"The project is beautifully crazy—exactly what we've come to know and love from Tamar Braxton. It took a dose of reality TV to bring us to Tamar's musical reality. Now everyone is tuned in," Kathy Iandoli wrote in her review for Vibe magazine.
Down by Union Square, Manhattan, the Irving Plaza stands out from most music venues with its ballroom-style arrangement. The hall presents an intimate atmosphere flooded by colored lights that seamlessly adapt to the performance, with tightly tuned acoustics for a genuinely one-of-a-kind concert experience.
Tamar Braxton's Love and War 10-Year Anniversary Tour is stopping by the Irving Plaza, New York, on Tuesday, October 24, 2023. Buy your tickets now to see the stunning soul diva LIVE!