Irving Plaza | New York City, New York
Country hardcore band Stick To Your Guns comes to Irving Plaza on Tuesday 13th September 2022 as part of the band's upcoming North American tour. STYG will receive support from hardcore, metallic band Kublai Khan and pop punks Belmont. Koyo and Foreign Hands will also feature on selected tour dates. Their headlining U.S trek kicks off on 1st September from Roseville, CA. It wraps up a month later at Anaheim, CA, with notable performances in Jacksonville, Montreal Toronto, New York and many more. This will be an extraordinary occasion as it makes up a very exciting line-up for all rock and punk fans. The band has also released new music and will play plenty of it in upcoming performances. Catch them live at the iconic Irving Plaza on 13th September 2022 by getting your tickets right now!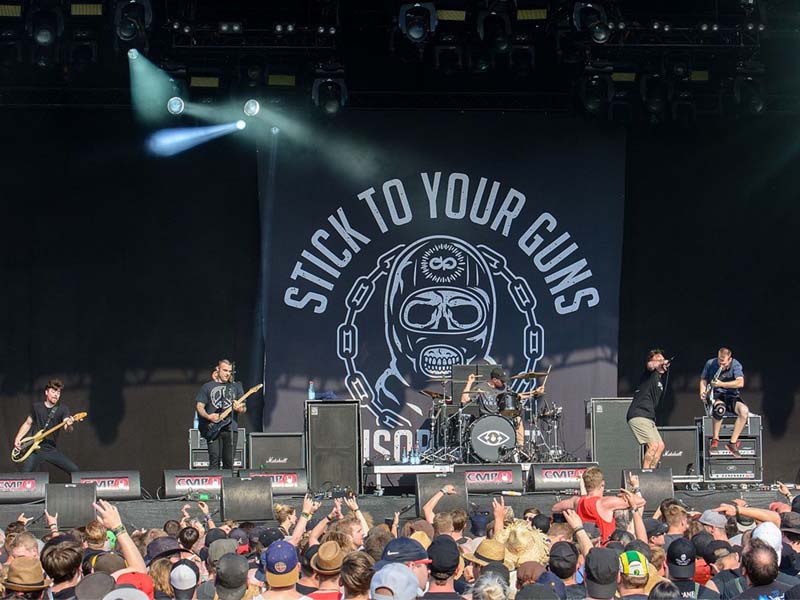 The band recently displayed a bit of their melodic site with the single "Weapon." However, another new track "Hush" finds them returning to their roots of being tough and chaotic. Stick to Your Guns will support their upcoming LP, Spectre, on their 2022 North American Tour. Fans love what the band has put out already and cannot wait for the complete collection. They are also excited to hear it live for the first time in their upcoming performances.
California-based hardcore punk band, Stick to Your Guns was formed in 2003, and the band has produced incredible music for nearly two decades now. Consisting of band members Jesse Barnett, George Schmitz, Chris Rawson, Josh James and Andrew Rose, STYG has delivered some truly unforgettable performances throughout the country on extensive tours. Their music is generally categorized as melodic hardcore, metalcore and hardcore punk, and they draw influence from some of the biggest names in the music industry, such as Metallica, Boysetfire, Trial and Inside Out. Catch them live at the famous Irving Plaza in New York on 13th September for a wild experience. The supporting cast is also very exciting and full of punk rock superstars, so you cannot miss out on it. Get your tickets right now before all of them are sold out!