Irving Plaza | New York, New York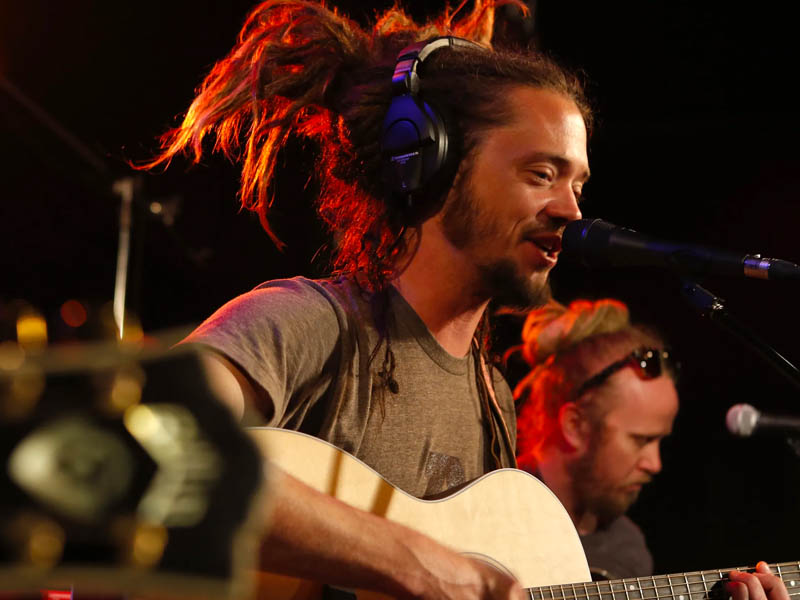 This October, monumental reggae rock music will reign supreme, and it's coming to a city near you! The highly-influential prolific reggae outfit SOJA just announced a string of fall dates, and they're scheduled to visit 14 select cities this upcoming fall season! You can catch these Grammy Award-winning performers as they drop by New York City to deliver a coveted show at the Irving Plaza! On Thursday, 19th October 2023, reggae fans can look forward to an amazing myriad of phenomenal hits, like "I Believe," "Life Support," "You Don't Know Me," "Mentality," and many more! The band is currently promoting their latest album, Beauty In Silence, which recently spawned a new single, "Still You." This 2023, the band will be performing a healthy mix of old and new hits, plus many, many staples! So you're definitely guaranteed to get your SOJA fix this October at the Irving Plaza! Hurry and secure your tickets now before it's too late!
SOJA's 2023 setlist is packed and ready to entertain all loyal and new-found fans this upcoming fall season! The band's recent shows in Europe showcased incredible performances comprising 18 to 20 songs! The concerts contained all the classics, such as "Decide You're Gone," "Open My Eyes," "True Love," "I Don't Wanna Wait," and more, The setlist also included some newer hits like "Mentality," "It's Funny," "Jump," and "She Still Loves Me," among others. Of course, the selection of songs has put a significant highlight on SOJA's 2021 effort Beauty in Silence. But a hefty amount of staples from their 2012 album Strength to Survive kept the fans happy.
Strength to Survive catapulted SOJA's fame to new heights. The career-defining album was the band's first album to hit number 1 on Billboard's Reggae chart. It was also SOJA's first entry into the Billboard 200. The band also received wide critical acclaim from both fans and critics for their exemplary work. It marked SOJA's evolution as excellent songwriters, plus lead singer Jacob Hemphill profoundly impressed listeners with his vocal work. Some publications describe the effort as one of the Best American reggae albums of the year.
Following the release of Strength to Survive, the band consistently topped the reggae chart with their subsequent efforts. In 2014, Amid the Noise and Haste went number 1 on the reggae chart and became their highest entry on the Billboard 200 after it reached number 20. The album spawned the single "Your Song," which featured reggae icon Damian Marley as a guest performer. In fact, over the years, SOJA has worked consistently with other artists, including Michael Franti, Nahko Bear, Collie BUdds, and O Rappa. Three years after Amid the Noise and Haste, SOJA dropped Poertry in Motion, which also topped the reggae charts.
In 2021, the band released their latest album, Beauty in Silence. The album spawned several notable singles, "Press Rewind," "The Day You Came," "Things You Can't Control," and more. The following year, the album won SOJA their first Grammy Award for Best Reagge Album. The band is recorded to be the first American reggae-rock outfit to win the award.
The band's highly-anticipated fall tour will drop by 14 cities across the U.S. for the whole month of October. On Thursday, 19th October 2023, they are scheduled to light up the Irving Plaza, which is known to be one of New York City's most iconic concert venues.
Secure tickets now to SOJA's New York City stop by clicking on the Get Tickets link!