Irving Plaza | New York City, New York
Slayyyter comes to Irving Plaza on Thursday 26th May 2022, as part of her 2022 World Tour. The artist released her debut album, Troubled Paradise, recently. She will be visiting some of the most iconic destinations, including NYC, Toronto, Chicago, and more. Her debut album became an instant hit after it came out in June, last year. Fans have loved it, and they are excited about what she would bring to her upcoming world tour. The American pop singer and songwriter started her career with the online music streaming platform Soundcloud. After gaining widespread recognition, she released her self-titled debut mixtape in 2019. She is an emerging star and fans cannot wait for her upcoming concerts as part of the World Tour. Get your tickets right now and catch her live at New York's Irving Plaza on 26th May 2022.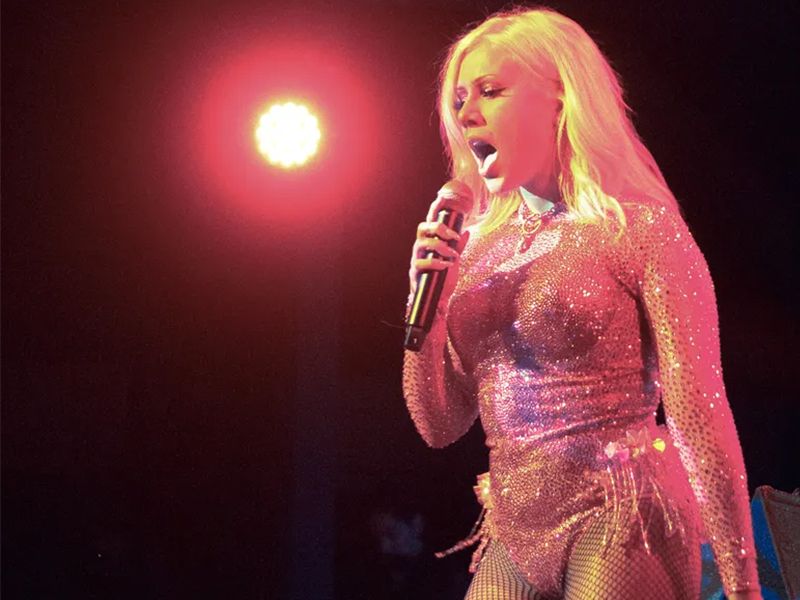 Slayyyter's breakthrough was her single, "Mine," which was released on Valentine's Day in 2019. The single reached number 38 on the iTunes app and received more than 200,000 views on a 14-second snippet on Twitter. Her debut tour came in 2019, known as "The Mini Tour." The artist was able to sell out major venues in New York City and other destinations. Her self-titled mixtape reached number four on the U.S iTunes Pop Chart and 14 on the iTunes album chart. She also released a Britney Spears remix in 2020 on her SoundCloud channel.
Heidi Montag will collaborate with Slayyyter on the upcoming tour. The American reality T.V personality, singer, and actress is excited about joining the Slayyyter on her 2022 World Tour. Slayyyter's music style has often been compared to the likes of Lindsay Lohan, Britney Spears and Paris Hilton. She took great inspiration from some of the greatest artists in history, such as Whitney Houston, Taylor Swift, Lady Gaga and Janet Jackson. She is a genuine crowd-puller and her upcoming tour is expected to bring completely sold-out performances throughout. If you want to catch Slayyyter live in concert, get your tickets ASAP before all of them are sold out!