Irving Plaza | New York City, New York
This fall, Mexico's unprecedented rock singer, Siddharta, will make his way toward the U.S.! The celebrated soloist, responsible for hits "00:00," "Unicos," "Brujula," "Me Hace Falta," and "Ser Parte," will finally traverse several more cities to be able to reach his fans across North America! Last year, Siddhartha's U.S. tour comprised only six stops, leaving fans wanting more! This 2023, he comes back with a vengeance and an 18-city trek! On Wednesday, 25th October 2023, Siddharta will make a coveted stop at the Irving Plaza in New York City! The much-awaited show is guaranteed to deliver his Latin rock staples, plus songs from his highly-acclaimed new album, 00:00! It's not every day that you see one of Mexico's biggest rock stars on U.S. shores! So quickly secure your tickets now by clicking on the Get Tickets link, and don't miss Siddhartha's highly-anticipated music spectacle at the Irving Plaza!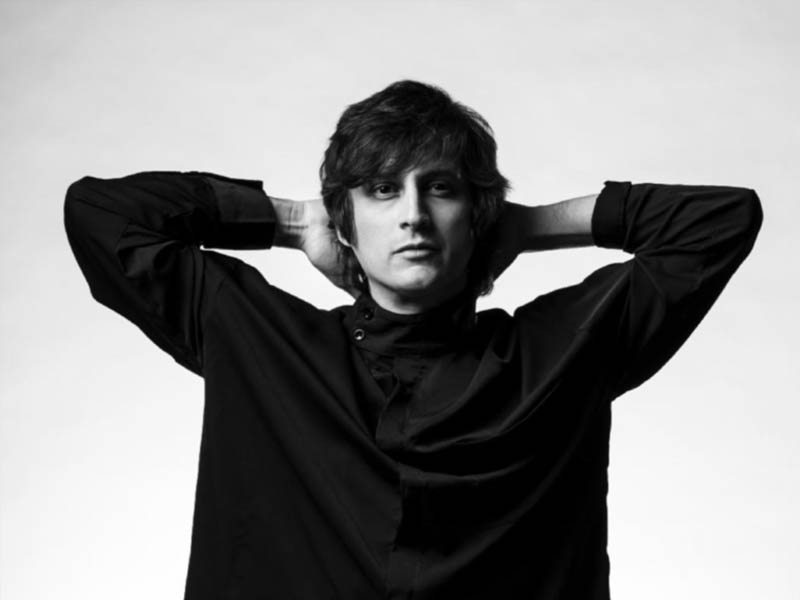 Jorge Siddhartha González Ibarra, better known as Siddhartha by his fans, is a former Zoe drummer who became one of Mexico's most celebrated rock soloists. Hailing from the humble town of Guaymas, Sonora, Siddhartha moved to Guadalajara, Jalisco, to pursue music. He joined Zoé after the original drummer Alberto Cabrera left the band. Siddhartha embarked on the Room Tour with the legendary band. Also, he recorded the drum tracks for their highly-acclaimed 2006 album, Memo Rex Commander y el Corazon Atómico de la Vía Lácte.
In 2008, Siddhartha departed from Zoe in order to pursue his solo career. That same year, he dropped his debut album, Why You? The effort featured several singles that showcased Siddhartha's unique pop-rock music, such as "Control," "Volver a Ver," "Sacudeme," and "Colecciono Planetas." Why You? received wide critical acclaim and put Siddhartha on the map as one of Mexico's fastest-rising indie singers. Meanwhile, the album's seventh track, "Nube," was featured in the official soundtrack of El Brindis, while "Control" was featured in the feature film Bajo la Sal. Moreover, the music video for "Sacudeme" was nominated in three categories at the Festival Pantalla de Cristal.
Three years after his phenomenal debut, Siddhartha dropped his sophomore effort Naufrago. The album was supported by a sold-out nationwide tour. That same year, Siddharta also performed in a sold-out Los Angeles, California concert and made a highly-anticipated appearance at the Vive Latino Festival.
Last year, Siddhartha released his latest album, 00:00. The highly-acclaimed album spawned the incredible title track, "00:00." The song has amassed over 70 million listens on Spotify. Meanwhile, his other single, "Brujula," has clocked in approximately 40 million streams. The single also received a Latin Grammy nomination for Best Alternative Song in 2022. Apart from the Latin Grammys, Siddharta also received a Grammy nomination for participating in Doja Cat's 2021 album, Planet Her.
Catch Siddhartha this fall by securing your tickets now to his show at the Irving Plaza in New York City! The tickets are bound to sell out, so you better hurry and score your passes now before it's too late!