Irving Plaza | New York, New York
EVENT CANCELLED. Please contact your ticket point of purchase to claim a refund on your tickets.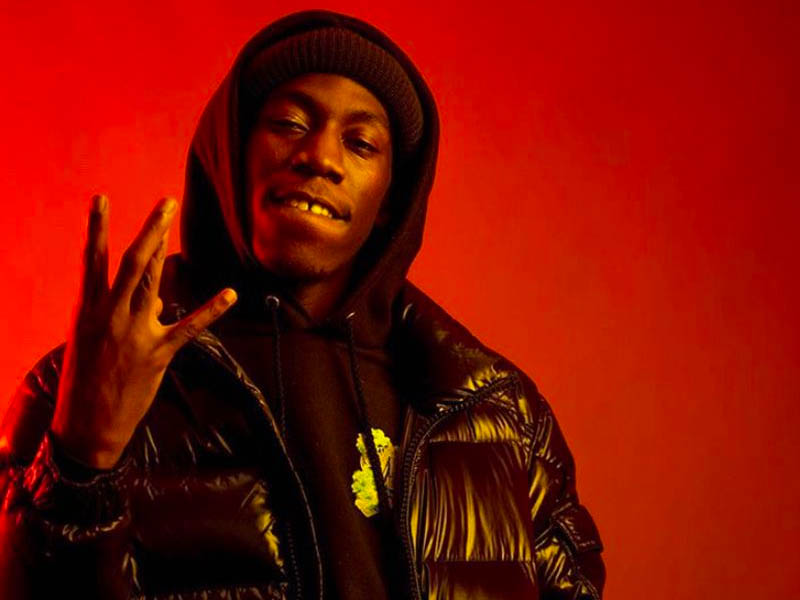 If you're aching for some new sound this summer, you may want to check out New York's underground hip-hop scene! Shawny BinLaden, the leading purveyor in NYC's underground drill, a supposed relatively new subgenre of hip-hop, is making waves across the city and beyond with his hefty studio releases! This summer, the Queens-based rapper will headline a highly-anticipated show at the Irving Plaza! The New York stop is part of Shawny's co-headlining tour with Bizzy Banks titled Wicked Bizness! The city's hip-hop scene is about to be lit with Shawny and Banks' incredible staples! Shawny recently came out with his latest album, Wickman Stickman, which he will debut on his show on Saturday, 22nd July 2023! Aside from new songs, the rapper will deliver some fantastic hits and fan favorites from his earlier releases! Meanwhile, Bizzy Banks is also set to deliver some iconic tracks from his latest EP! Hurry and secure your tickets now to the hottest hip-hop show in New York this summer!
Co-headliners Shawny BinLaden and Bizzy Banks will light up an upcoming show at the Irving Plaza. The show is part of the underground rappers' mini tour titled Wicked Bizness. Together these rappers are set to conquer several shows across major cities, including Los Angeles, Chicago, Washington D.C., Atlanta, and Boston. On Saturday, 22nd July 2023, the pair would have a homecoming concert at the Irving Plaza in New York City! Shawny, who's been making headlines recently, is set to debut new tracks from this latest release, Wickman Stickman. The 15-track album demonstrates Shawny's tendencies towards sample drill. The 27-year-old rapper has been known to flip various sample tracks, ranging from Kanye to Daft Punk, to Deltones, and more. Music critics have been raving about his unique mixing style.
Besides using a ton of samples, Shawny has been praised for his distinct vocal tone. In an NPR article, his rapping style has been described as compelling but discreet. "Shawny Binladen has revealed that the right whisper can be more commanding than a yell." Moreover, the writer also eloquently described what it was like to listen to the young rapper. "SB raps in hushed tones that draw the listener closer, as if sharing a secret. He tends to err on the side of restraint, always backing off just a moment too soon, ensuring that each punch-in is more exhilarating than the last."
Drill is on the rise, and Shawny is at the forefront of everything that has to do with samples. And with a remarkable new album, the Irving Plaza is bound to be fully packed on Saturday, 22nd July!
Shawny's co-headliner, Bizz Banks, also hails from New York. The Brooklyn native delivers his own unique take on the drill - mostly recently with his 2022 EP Ole Bizzy. The rapper came into the limelight with the release of his debut album, "Don't Start." The following year, he issued his debut mixtape GMTO (Get Money Take Over Vol. 1). The record spawned several bangers, such as "Neo," "Top 5," and "Don't Start Pt. 2." Dril fanatics can definitely look forward to these songs on stage during his NYC show.
If you want to experience the highly-anticipated Wicked Bizness show featuring Shawny BinLaden and Bizzy Banks at the Irving Plaza, then better hurry and score some tickets now before they're gone!