Irving Plaza | New York, New York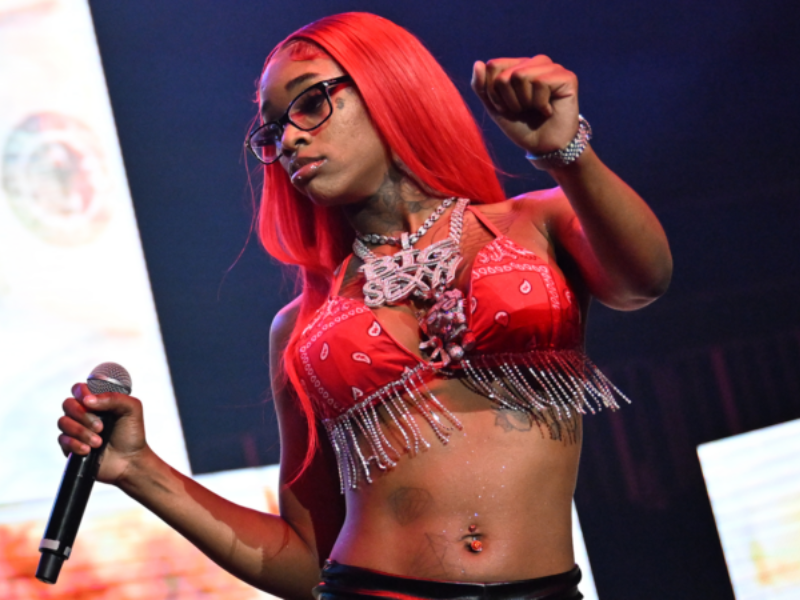 St. Louis rapper Sexyy Red is having an awesome breakout year thanks to all her banging releases. She just released her album Hood Hottest Princess, and she's going on her first-ever headlining tour in support of it. She's been releasing new songs non-stop this year, and this is finally your chance to catch them all live!
Sexyy Red's Hood Hottest Princess tour is going across cities in the United States, including a highly anticipated stop in New York! This exciting announcement just comes a few weeks after the release of her album, and it has made fans reeling with excitement. Catch Sexyy Redd live at the Irving Plaza in New York on Wednesday, the 18th of October, 2023! This is going to be the second show off her tour, and it's definitely exciting to be one of the first few people seeing her live.
Secure your tickets to Sexyy Redd's show this October right now! Hurry up because the show is selling out fast!
Sexyy Red rose to prominence in 2018 after her song "Ah Thousand Jugs" - a rearrangement of Vanessa Carlton's "A Thousand Miles" — went viral. She launched her debut mixtape, "Ghetto Superstar," soon after in 2021. This all happened before making her big break in January 2023 with the release of her single "Pound Town." The song became a viral hit due to its sexual nature, and was quickly the hottest topic on TikTok.
"Pound Town" spiraled in popularity on TikTok. And after a few months, an official remix, "Pound Town 2," starring Nicki Minaj, was released in May. Sexyy Red's first appearance on the Billboard Hot 100 was with the remix, which peaked at No. 66.
Nicki Minaj issued an email to her followers after the release of "Pound Town 2," explaining why she chose to collaborate with Red on the successful song. "I met with Sexyy Red & found her to be so down to earth & sweet," she wrote in the email, according to HotNewHipHop. "I couldn't hear myself on this song at first but once I let go & decided to just have fun with a bad b!ch, I ended up LOVING how it came out!"
Well, Sexyy Red has the approval of the queen Nicki, so we're sure everyone else is going to love her too! She's highly motivated by her son who was born in 2020. Also, she says she's in this game for the money. "I ain't going to lie, I'm in it for the moolah," she said. "Because I need money. I got to live. So I want all the money. Whatever I can do to get some money."
Whatever the case is, she's an amazing artist with lots of potential. Her album speaks a lot about the kind of artist she is, and you're going to see more from her when she takes the nation by storm in a 6-week run! In case you haven't guessed, she's stopping in New York City! So get ready because Sexyy Red is going live at the Irving Plaza on the 18th of October.
Tickets are on sale right now. Secure yours before it's too late!