Irving Plaza | New York, New York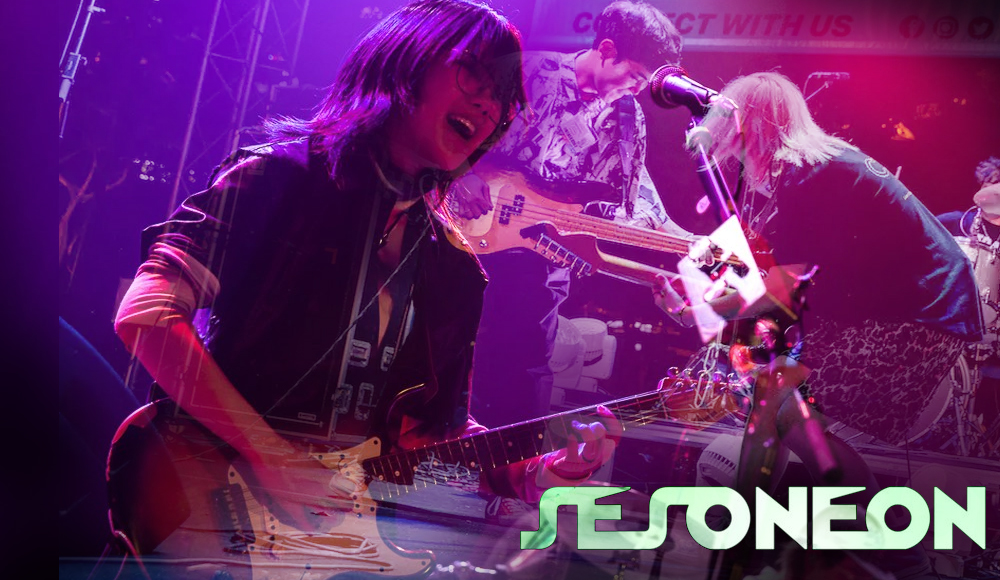 Up for some neon lights? Well, the K-Indie rising act, SE SO NEON is down to serve neon nights at its live tour comeback. The indie crowd-favorite Korean rock band is embarking on another global trek with a special stop in NYC, coming to you live at Irving Plaza on Wednesday, August 30th of this year. Amidst a sea of eccentric K-Pop groups dominating the industry, SE SO NEON stands out for its signature NEON-ish sound. With So!Yo!ON!'s new single "Smoke Spritre" featuring BTS' RM shaking things up, she carries the same sonic surprises that SE SO NEON never fails to offer. The band's notable hits and fan favorites include "A Long Dream", "The Wave", "Gurumi", "Jayu", "Nan Chun", and many more. Fresh from its home base in South Korea, the band is set to perform a couple of shows around the globe. So, make sure to save your spots at a night of NEON-ish surprises by booking your tickets now!
As K-Pop acts spring into life left and right, it's hard to miss South Korea's eccentric artists dominating the music industry. While everyone's jumping, dancing, and raving to their idols' sick beats, the land of K-Pop also boasts its own talented indie scene. One of which even has its frontwoman dropping a single featuring BTS' RM. Shining brighter than ever, SE SO NEON is down to serve neon nights across the world at their newest trek.
Its newest tour will find the band hopping across the US, Canada, and Mexico, kicking off in NYC. "Ready to set sail on SE SO NEON's pirate ship?" the band tweets. It's definitely a wild ride!
South Korean acts are known for their out-of-this-world production, especially during live performances. SE SO NEON is no exception. Boasting sonic surprises with their "SE SO NEON-ish" sound, every live performance is a neon surprise with astounding visuals, effects, and stage production as the K-indie rockers rock it all out.
Founded in 2016 as a project between Hwang So-yoon and former member Gangto, its name literally means "new kids", inspired by the children's magazine "Sae So Nyeon". As new kids on the block, they took the indie crowd by surprise. Dropping its debut single "Long Dream" (긴 꿈)" in 2017, SE SO NEON marked the start of its sonically surprising adventure.
Quickly gaining attention for its unique sound and artistry, every release is a welcome surprise. Some of their hits and fan favorites include "Jayu", "Joke", "Long Dream", "Cat", and "Nan Chun". Its sophomore EP "Nonadaptation" made it to Pitchfork's list of "The 35 Best Rock Albums of 2020". They definitely served.
Though hints of a new record are yet to be seen, So!Yo!ON! recently dropped her new solo album "Episode 1: Love". The record features a collaboration with BTS' RM for her new single "Smoke Sprite". Served with visuals that take the artists across dreams and reality, it surely delivers the feels.
"I wasn't particularly focused on it being a same-sex relationship, [but] I knew that gender shouldn't hold importance when representing love," she shared about the record.
As SE SO NEON takes its rockin' hits live on stage. Make sure to save your spots at their Irving Plaza show by booking those tickets now!