Irving Plaza | New York, New York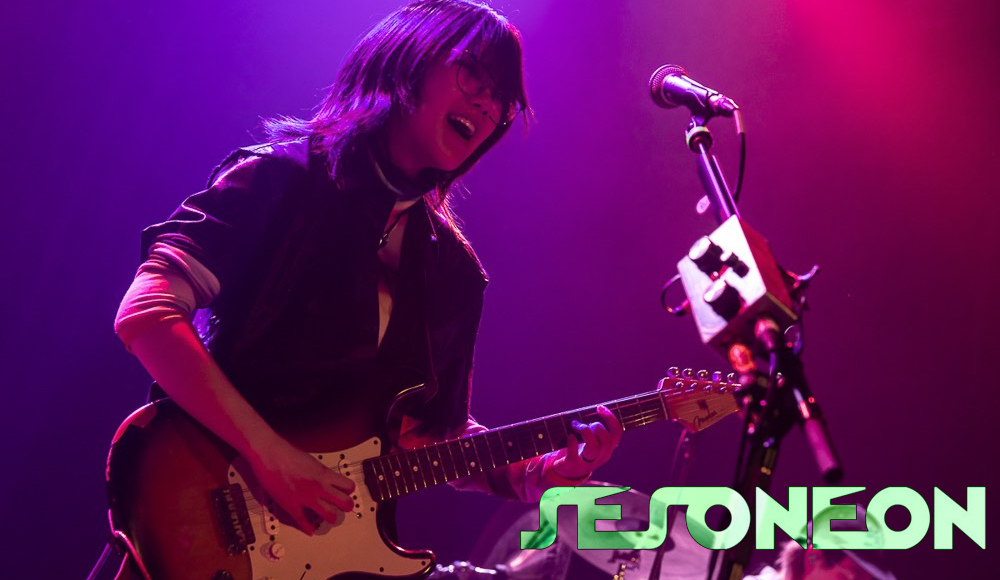 Are ya'll on? Well, it;'s time to get up and tune in to SE SO NEON's live tour comeback! In a sea of eccentric K-Pop groups dominating the scene, the fast-rising Korean act has been redefining the K-Indie image, exploring diverse sounds and inspiration matched with the members' unique artistry. There's definitely something special about the "SE SO NEON-ish" sound. Taking the scene by surprise with their debut album "Summer Plumage", the band's music continues to serve astounding sonic surprises through "A Long Dream", "The Wave", "Gurumi", "Jayu", "Nan Chun", and many more. This time around, their beautiful frontrunner, So!YoON!, recently dropped her sophomore LP "Episode 1: Love" which includes a collaboration with BTS' RM. Flying off of its home in South Korea, SE SO NEON is set to perform 13 shows around the globe, including a special stop at Irving Plaza on Saturday, 2nd of September 2023. Make sure to secure your spots at the party by booking your tickets now!
One of South Korea's fierce players in the K-Indie scene is flying across the globe. Established in 2016, the sonically diverse SE SO NEON is taking its hard hitters to the live stage on a World Tour. Its trek covers 13 stops across Canada, the US, and Mexico this September, kicking off in NY and Boston.
"Ready to set sail on SE SO NEON's pirate ship?" the band tweeted in its massive tour announcement.
Known for its big surprises, both sonically and in its live performances, fans can expect out-of-this-world visuals, sound, and stage production as the K-Indie rockers embark on their newest trek.
The band amassed a following for its unique sound and artistry. Fans surely known what sonic rollercoasters their music can throw at ya'll. Some of their hits and crowd-favorites include "Nan Chun", "Jayu", "Cat (Digging Club Seoul Version)", "Joke", and "Long Dream". They've also made it to Pitchfork's list of "The 35 Best Rock Albums of 2020" for "Nonadaptation".
Founded in 2017 as a project between Hwang So-yoon and Gangto, SO SE NEON's name literally translated to "new kids", taking inspiration from the children's magazine, Sae So Nyeon. As strong rookies back in the day, there's another fun fact that encapsulates the band's persona. Their fandom name "KDG" translates to "booger" in Korean (코딱지).
"When we started the band I made up my mind that 'no matter how big I become, I'm just a booger'," So!YoON! shared with NME. "I wanted to remember that I'm just a speck in the universe. I wanted to remind myself to always be humble."
As an alluring speck of a booger, the band shares this identity with all of you. "We are a band of boogers, so you guys are boogers too," she added. "I'm kind of regretting it but we've already used that word for too long."
In a sea of dance and colorful pop hitters in the global scene, SE SO NEON is definitely an amazing speck waiting to be picked up by more audiences. So far, they're continuously attracting a massive following with their new records, and So!YoON!'s new solo album "Episode 1: Love" is making waves for its exploration of love, and its astounding collaborative track "Smoke Sprite" with BTS' RM.
"I wasn't particularly focused on it being a same-sex relationship, [but] I knew that gender shouldn't hold importance when representing love," she shared about the record.
As SE SO NEON kicks off its 2023 World Tour, make sure to save your spots at the show by booking those tickets now!