Irving Plaza | New York City, New York
One of this generation's hottest rising stars, Ryan Beatty, is back on the road! Dropping his third studio effort, Calico, to much acclaim, the man is set to serve his powerful tales live on stage at the "California in Every Color" tour, a limited trek of North American tour dates this fall. The five-date tour marks his live-stage comeback after a brief pause in live shows. Launching a new era of revelations that tell tales of longingness and vulnerability, Beatty definitely became a master of his craft that connects to every heart listening. Its lead single "Ribbons" is an intimate ballad that sends the feels on point. Singing about fleeting while telling a tale of an all-nighter, Beatty serves music that transports listeners to another dimension in "Calico". He's set to deliver this feeling live on stage as California in Everyt Color visits Irving Plaza on Tuesday, 19th of September 2023. Book your tickets now!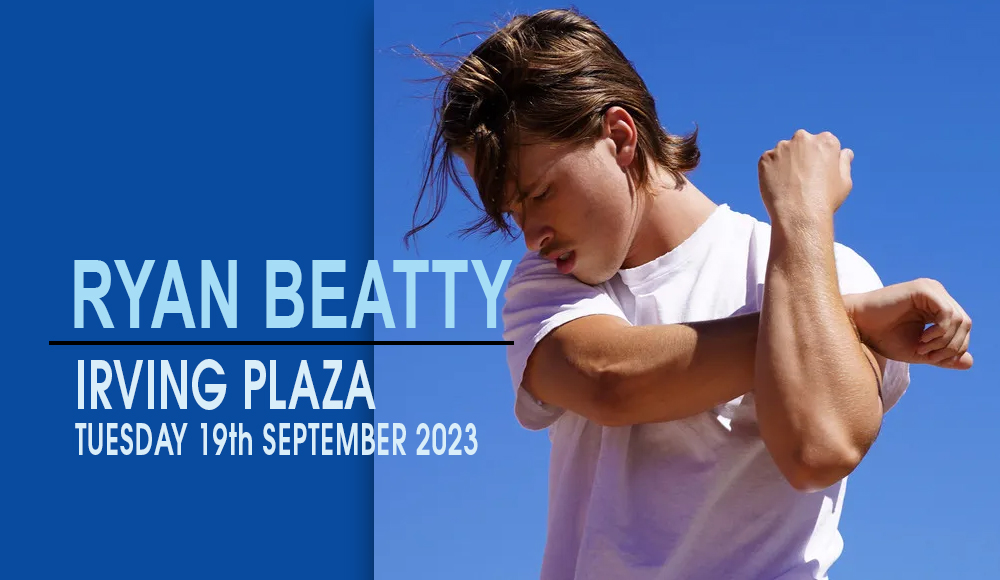 Rising into the scene with viral YouTube covers and a couple of early EPs in the early 2010s, Ryan Beatty always had the character of a star. Taking a brief break from his newfound stardom, Beatty reinvented his artistry, embracing his identity while introducing the music he really wanted to create. In 2018, he released his debut LP "Boy In Jeans" featuring its singles "Bruise" and "Camo". With Beatty heading back on the stage, he's proud to share his newest album "Calico".
As Calico continues to fly through global airwaves with its masterpieces that teleport audiences into his meditative world, Ryan Beatty is back, and more ready than ever to conquer the live stage. Embarking on a limited 5-date fall tour, better get your tickets ASAP!
Serving the album's lead single "Ribbons", the sobering track takes listeners throughout late nights in California up to wee morning hours, driven by powerful piano work matched with strings, synths, and guitars that create hypnotic melodies. As he sets the mood for vulnerability, Beatty sings "Who's gonna hold you whilе you sleep/It's brave to be nothin' to no one at all."
Upon the release of "Ribbons", the man encapsulates the meaning behind the track in a poem that shares the very essence of what "Ribbons" is all about:
"What started as a night became a morning under the southern sun/Became a citrus kiss became a crickets click became a cows howl behind the slaughterhouses door," Beatty wrote. "You spun the car keys took your shirt off chewed two apples to the core turning red turning west/Tipping the switchblade to Roswell trucking through Tucson my California called us in the distance/I saw your shadow i bared your cross i felt your heart I tasted your tongue in my teeth and/It became the perfect carnage of my feelings for you."
Offering clarity and healing amidst life's aches and unexpected journeys, Ryan Beatty offers new perspectives, healing, and growth with "Calico". In a review, Ones To Watch praises the album as a "transformative step for the visionary singer-songwriter, an intimate and admirable embrace". Indeed, Beatty's new offering never fails to offer a warm embrace.
As the 'boy in jeans' serves meditative experiences that heal through his new music, Ryan Beatty is back to hit the live stage, exploring 'California in Every Color on tour. Don't miss out by booking those tickets now!