Irving Plaza | New York City, New York
Prateek Kuhad comes to Irving Plaza on Tuesday 28th June 2022 for the last gig of his North American summer tour. Kuhad's American trek will kick off on 2nd June 2022 and before wrapping it up on 28th June, he will be visiting major spots, including Dallas, Houston, Los Angeles, Chicago, and others. Prateek Kuhad's month-long American journey is scheduled to promote his latest album, The Way That Lovers Do, which is set to be released on 20th May 2022. It will have 11-new songs portraying love, connectivity and friendship with the lead single, Just A Word. Kuhad is very excited about his new album and looking forward to seeing all of his fans singing along to his beautiful songs. Get your tickets right now before they are gone!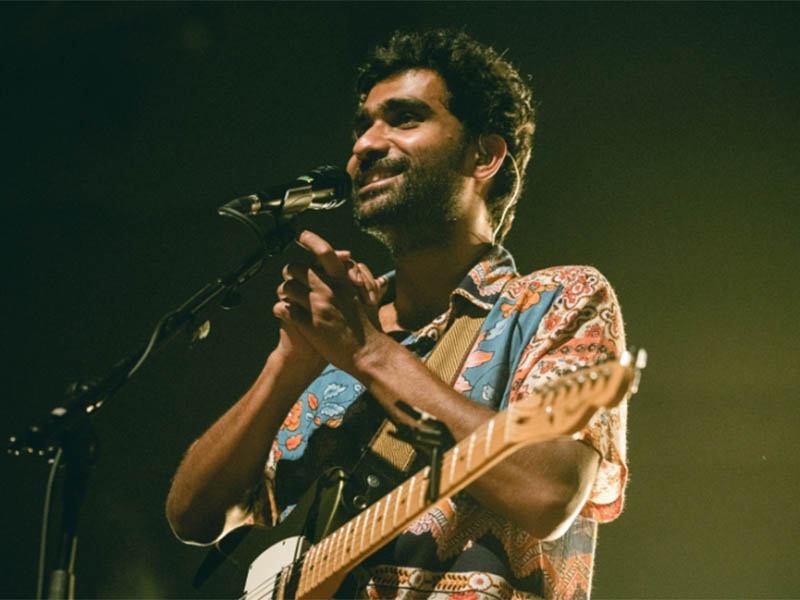 Critically acclaimed Indian musician, singer and songwriter Prateek Kuhad is a bilingual independent music producer who makes music in English and Hindi. Kuhad got his identity in 2018, after the release of his song Cold/Mess. It is his best song till yet and has been featured on Barack Obama's Favorite Music of 2019 list. Prateek Kuhad went to New York University for his studies, where he discovered the music of Elliott Smith. He fell in love with his tunes and started to explore the musician inside him. Kuhad was significantly influenced by the artist and eventually started playing guitar and writing his own music. He came back and decided to pursue a full-time career in music.
Prateek Kuhad has won multiple awards and has been nominated at several competitive stages. In 2019, he won the award for Indie Album of the Year 2019 by Spotify and iTunes, followed by his 2018 award for being the Best Pop Artist at the Radio City Freedom Awards. Kuhad also won The Best India Act at MTV Europe Music Awards in 2016.
Prateek Kuhad's style of music leans towards folk and Americana genres. His acoustic tunes and unique, unconventional structure of songs makes him special among other artists. Watching Prateek Kuhad playing live is a soulful experience. Go get your tickets booked ASAP, before they are sold out!