Irving Plaza | New York City, New York
"Fear: humanity's greatest divider, but also its most potent unifier." POLARIS has embraced this notion, lying at the beating core of their newest release, FATALISM. In line with the release of their third full album, the Australian metalcore band is set to tour the United States and perform their newest songs for their American fans. They will be performing at Irving Hall, New York on Saturday, the 21st of October.
They will share the stage alongside three SPECIAL GUESTS: Currents, Varials, and Paledusk. This heavy metal performance promises to be filled with raw emotions that you wouldn't want to miss. The album's first single, "Inhumane," is described as a fierce metalcore rager. Polaris' drummer and songwriter, Daniel Furnari, explained that it "reflects on the feeling of growing desensitized to death, violence, and tragedy due to overexposure."
Buy your tickets now and immerse yourself in an underlying catharsis. This is Fatalism.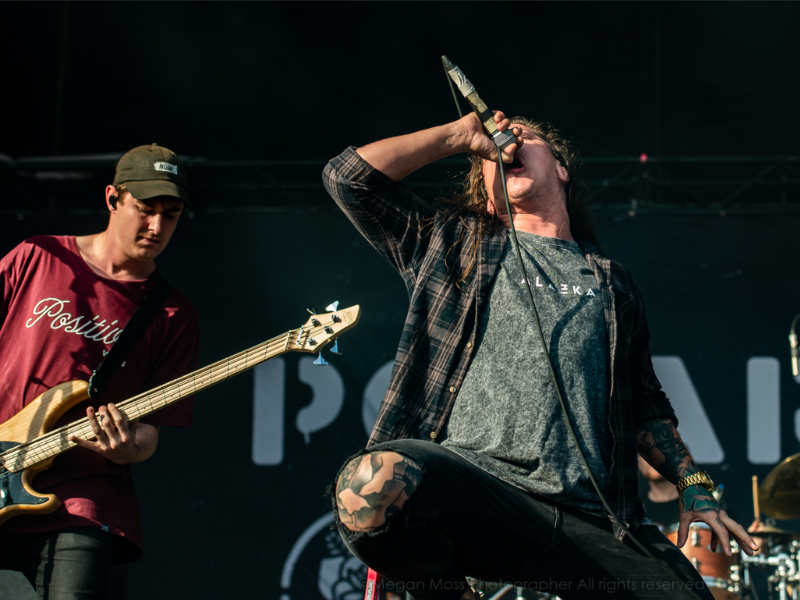 Polaris has announced their North American tour to promote their third full album, Fatalism. The album is described by the band as "holding up a proverbial mirror while also galvanizing the trademark blend of melodic metalcore, lush post-rock, electronic flourishes, and beyond." It builds on the bleak imagery and hard-hitting soundscapes permeating Polaris' ARIA Award-winning music.
The band wrote the album in a way that encompasses the sense of despair and dystopia that has engulfed the world over the past few years, brought upon by the worldwide pandemic. They have since expanded their thematic gaze and created an album based on a heavier sonic terrain.
Daniel Furnari expounds on this, saying, "I think for a lot of people over the last few years, when you're facing a constant barrage of horrible news coming from every corner on a literal daily basis, eventually you reach a point where the initial shock and sadness wear off, and you find yourself becoming almost numb to it." These thoughts are what led them to create this new album filled with raw emotions and angst.
Since the band's formation in 2012, they have released a wide range of metalcore songs that make listeners feel engulfed by the thought-provoking lyrics. Their songs talk about real-life experiences of dealing with anxiety, depression, and loss. In today's age, it is vital that you never feel alone throughout your struggles—that is what Polaris stands for. They aim to humanize these experiences and make you feel that you are not alone; and you, just like them, will come out stronger.
Welcome to the new era, Fatalism. Polaris wants you to feel a sense of connection to something outside of yourselves when you hear the 11 new tracks on the album.
1. 'Harbinger'
2. 'Nightmare'
3. 'Parasites'
4. 'Overflow'
5. 'With Regards'
6. 'Inhumane'
7. 'The Crossfire'
8. 'Dissipate'
9. 'Aftertouch'
10. 'Fault Line'
11. 'All In Vein'
Here's your chance to feel Polaris' raw emotions live. Grab your tickets today before they sell out!