Irving Plaza | New York, New York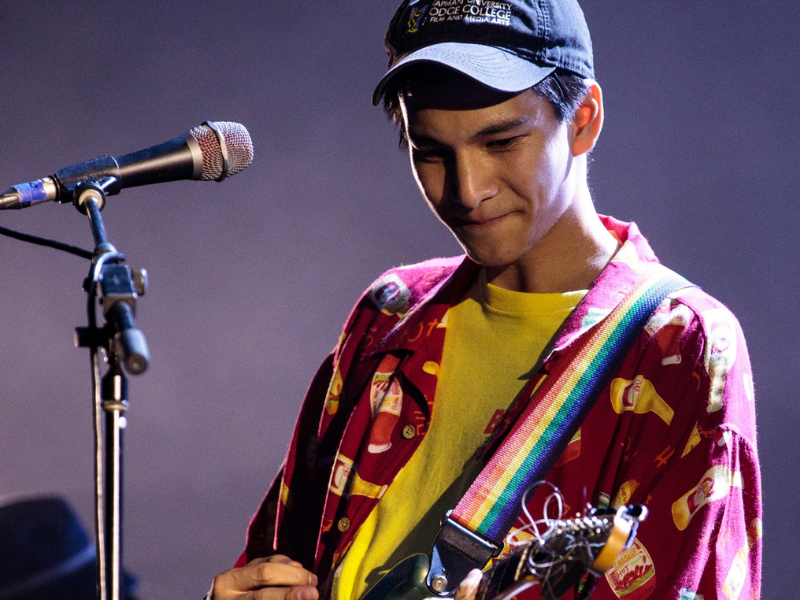 Catch a fresh new vibe with these upcoming artists! Phum Viphurit x Mild Orange x Brandon are headed to a live show in New York for an unforgettable night of good music and good vibes.
Known for his hit singles "Lover Boy" and "Hello, Anxiety," the Thai singer-songwriter Phum Viphurit made his name an international statement. Now, he is making his way to North America for a tour, and he's bringing along other talented artists, Mild Orange and Brandon. Mild Orange is a dream pop/alternative band based in New Zealand. While Brandon is an upcoming singer from California.
If you're a fan of alternative/indie, this concert is for you! See them live at the Irving Plaza, New York, on Thursday, the 31st of August, 2023.
Secure your spots by buying tickets early! Click on "GET TICKETS" to save seats for you and your friends. See you there!
Viphurit Siritip, known by the name PHUM VIPHURIT, is a Thai singer-songwriter who moved to New Zealand at the age of 9. He released his debut album in 2017, Manchild. He gained influence in the industry upon collaborating with 88rising, a group of Asian artists based in America. 88rising includes some of the most internationally acclaimed artists, such as RICH BRIAN, JOJI, and NIKI. Some of Phum's biggest hits are "Lover Boy," "Hello, Anxiety," and "Softly Spoken."
"He writes charmingly and irresistibly inviting music — his interpretation of alternative indie-pop soars with buoyant melodies and comfortably familiar themes of finding your own voice and exploring your place in the world." - Under the Radar.
Mild Orange is a dream pop/alternative band based in New Zealand comprised of four members, namely, Josh Mehrtens (vocals, lyrics, guitar, production, mixing, art), Josh Reid (lead guitar), Tom Kelk (bass guitar), and Jack Ferguson (drums), who met while studying at the University of Otago. The band has released a total of three albums together and is a major success in their home country. You may know them from their song "Some Feeling," which has over 25 million views on Youtube. They call their music style "melting melodies," and sure enough - you'll feel yourself melting when you watch them perform live.
Brandon is an upcoming artist based in California, and this is your chance to catch him live before his success blows up! His releases include "Tide" and "Coming Clean." His inspirations include titans like Sam Cooke, Stevie Wonder, and Smokey Robinson. He expresses that Coming Clean is a product that represents coming to terms "with everything that happened in his life" during a trying year in the past. Though he's moved on, he believes it's essential to reflect on that past season. "It's about being able to let go of the past season of my life, and with that, move onto something new: new love, new friends, new experiences, a new outlook on life," Brandon adds.
Catch these three talented young artists live in a theatre near you! They're performing live at the Irving Plaza, New York, on Thursday, the 31st of August, 2023.
Buy tickets now before it's too late!