Irving Plaza | New York City, New York
An evening of soul-stirring music from the country crooner Phillip Phillips will welcome New York country music fans as he brings his 2023 tour to Irving Plaza this October 7. Packed with hit songs from his decade-long career, the 32-year-old will showcase his guitar-slinging skills and the warm, rich timbre of his voice, making for one of the most exciting Saturday evenings of the year. Sing along with hundreds of other fans to his most famous songs like "Raging Fire," "Gone, Gone, Gone," "Home," and "Dancing With Your Shadows." Tickets are now on sale, and you can get yours here by hitting the "Get Tickets" link. Save the date, take your friends along, and prepare to be enthralled by Phillips' unique blend of raw emotion and effortless power. You are in for a treat as Phillips delivers an authentic and heartfelt performance that will make you crave more.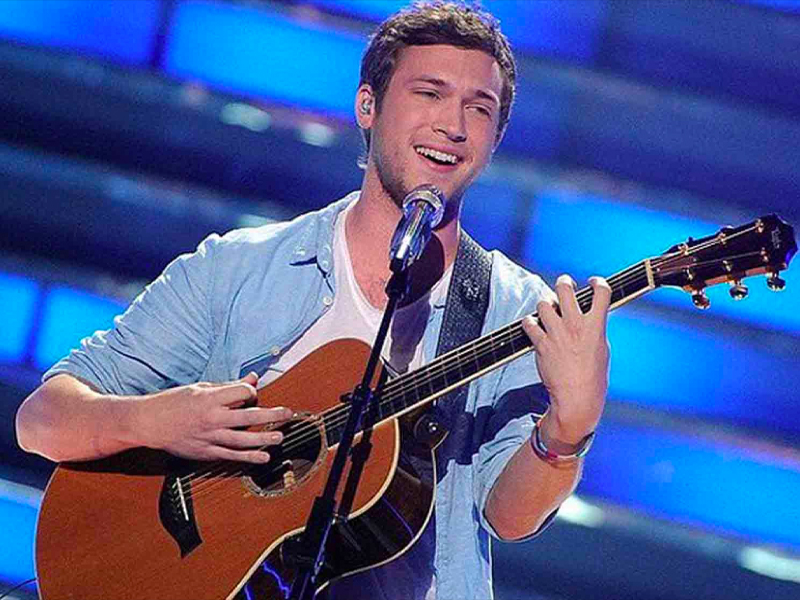 Phillip Phillips made a name for himself when he won season 11 of American Idol. Since then, the soulful singer has captured people's hearts with his exquisite raspy voice and acoustics leaning towards pop and folk rock. After his win in 2012, he released three studio albums, a compilation album, three EPs, and seven singles.
Phillip LaDon Phillips Jr. grew up in Leesburg, Georgia. He began playing the guitar at 14. He was mentored by his longtime friend Benjamin Neil whom he credits for his rise to stardom. In 2009, he formed the Phillip Phillips Band alongside Neil and another friend Todd Urick. At the start of his career, he took inspiration from artists like Jonny Lang, Dave Matthews, and Mumford & Sons. He polished his music style by combining jazz and alternative rock during this time.
In 2011, the up-and-coming artist decided to audition on the local screening for the eleventh season of American Idol. He was accepted and went on to do a televised audition. From the get-go, he was a crowd favorite among the strongest contestants. He began inching toward the finale and reached the top 2 finals alongside competitor Jessica Sanchez. His winning song was his uplifting single "Home," which became the best-selling single to come out of the competition franchise.
In November 2012, Phillips' debuted his album "The World from the Side of the Moon." The album's track "Where We Came From" peaked in the top 4 of the Billboard 200. The album itself maintained in the charts for 64 weeks. A sleeper hit, "Gone, Gone, Gone," another single from the album, would then top charts the next year and was also used on season 12 of American Idol. His much-awaited second album, "Behind the Light," went public in 2014. The singles "Raging Fire" and "Unpack Your Heart" then became his new additions to his hits. After four years of hiatus, the idol returned with a follow-up album. When "Collateral" came out, it was already in January 2018. In Jun this year, his fourth album, "Drift Back." In the same month, he is set to debut in the Grand Ole Opry.
The favorite idol will be headlining his "Drift Back Tour" this fall. He will be performing at the Irving Plaza on Saturday, October 7. Book tickets now!