Irving Plaza | New York, New York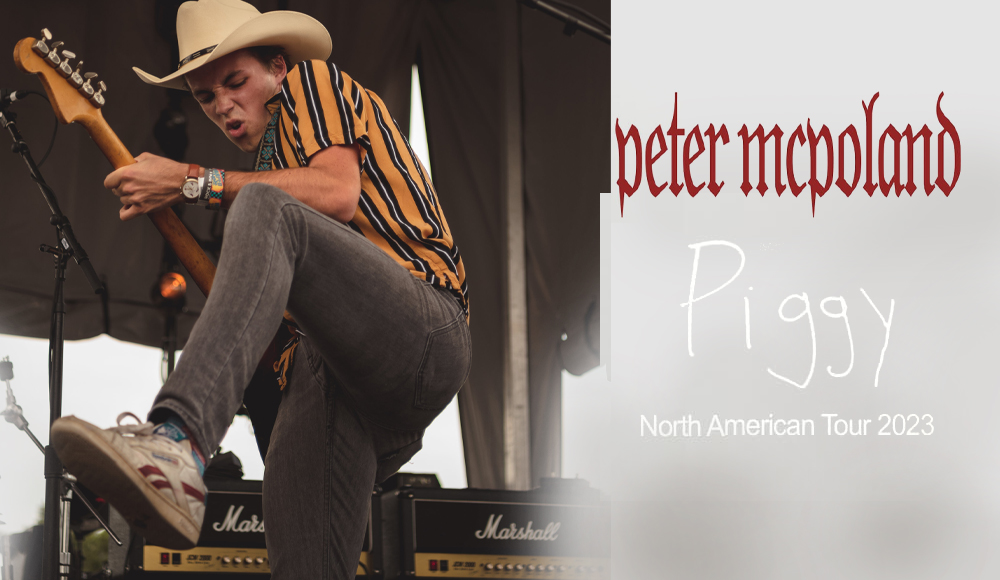 One of the nation's up-and-coming singer-songwriters is kicking off his newest tour! Alongside a huge debut album announcement, Peter McPoland is taking "Piggy" to the live stage across North America. Part of its roster of shows is a stop at Irving Plaza on Thursday, November 16th this fall. Having gone viral on TikTok for singing his original song "Romeo & Juliet", McPoland subsequently attracted massive attention from the indie crowd. With a fresh record deal up his sleeve, he launched his debut EP "Slow Down", featuring his hit single "News At 9". Following a huge opening opportunity for Twenty-One Pilot's Icy Tour, his fanbase grew, while anticipation for his debut LP started making bigger waves. Breaking the silence with his new single "Digital Silence" at the onset of 2023, the man's debut album "Piggy" is definitely one to watch out for. As McPoland shares his new record on the road, make sure to catch the show by booking those tickets now!
This generation's newest indie-favorite act, Peter McPoland, is launching his debut LP "Piggy" this August. The Columbia-signed artist amassed global attention for a viral TikTok of him singing his original composition "Romeo & Juliet". The video received over a million views, quickly gaining the lad a massive following. Dropping his first EP "Slow Down" in May 2022, he's definitely got the world taking an eye on his musical growth.
Quickly gaining a massive following for his alluring raw vocals and storytelling talent, a full-length debut is highly anticipated among his fans. Three singles in, the man formally announced his upcoming debut album "Piggy" out on August 11th. The album includes his recently released tracks, "Digital Silence", "Blue", and "Turn off the Noise".
"i'm so proud of this and i'm so grateful you gave me the time to make it," McPoland shared as he dropped the album's trailer. "one more single to go. and then it's just you, me, and an album. big heart, piggy"
Inching closer to the record's full release, you're definitely on the lookout for big surprises leading to the album's supporting Piggy Tour. Having staged two headlining tours and an opening act trek with Twenty One Pilots, the man is surely a performer by heart. From leading roles in high school productions, McPoland's now filling concert venues for his heartfelt lyrical tales.
You're assured that every track he puts out is a testament to his dedication and passion for his craft. He shares this motivation in his heart-wrenching hit single "News at 9".
"I have never cared for a song the way I care for this song," he said. "I have never wanted for a song, the way I want for this song. I have never been so truly passionate in every aspect of a song, as I am for this song. If I am myself again, it is because of this song,"
As Peter McPoland officially drops "Piggy" and kicks off its supporting tour, make sure to save your spots in its NYC run at Irving Plaza by booking those tickets now!