Irving Plaza | New York, New York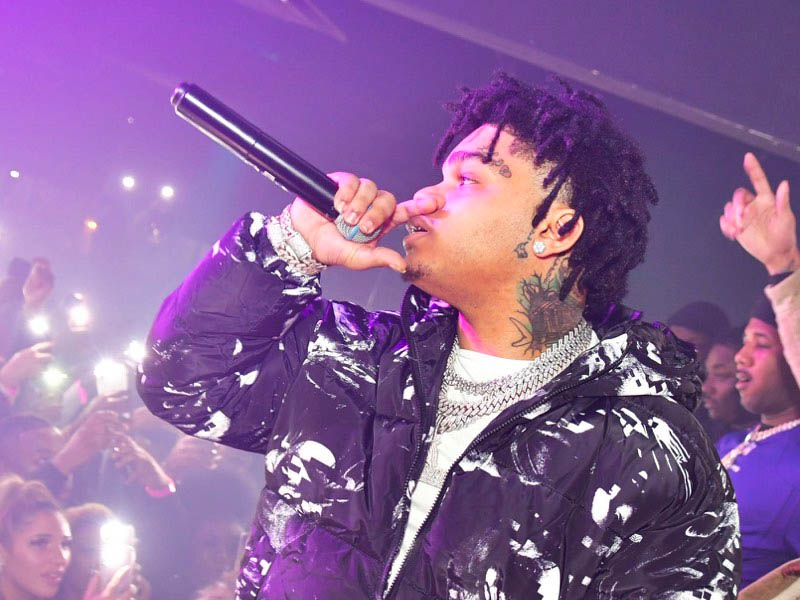 If you're looking for incredible new hip-hop artists to watch this upcoming fall season, you better put NoCap on your bucket list! The young rapper is embarking on his first major trek, The Birdnest Tour, sending him to 17 major cities in North America! On Monday, 9th October 2023, NoCap will make a coveted pitstop in New York City! On this monumental day, the "Ghetto Angels" star will showcase his full headlining set at the iconic Irving Plaza! Get ready for an outstanding night of unprecedented Southern hip-hop as NoCap delivers his highly-acclaimed tracks, such as "Vaccine," "Outside," "Cuban Link and Drug Habits," and many more! The 24-year-old rapper is currently promoting his debut album, Mr. Crawford, and his fifth mixtape, The Main Bird! So definitely watch out for some new music this fall as he lights up the Irving Plaza! Tickets are now up for grabs, and you should secure yours by clicking on the Get Tickets link!
The new generation of hip-hop is bright, and it's all thanks to exemplary artists like NoCap. The young, prolific rapper has taken his art to the next level by telling his life story through his songs. His music comprises compelling lyrics with melodic guitar and piano riffs. NoCap is not always heavy on samples, but his words are profound - often describing his triumphs and turmoils. Having grown up in a dangerous neighborhood, he has a lot to say about living the street life. So it would not be an overstatement to say that NoCap performs his music with great passion, which is what you can expect from The Birdnest Tour this fall.
The Alabama native will be delivering a mix of new and old tracks. His recent appearances at festivals earlier this year gave fans a glimpse of his latest effort, Mr. Crawford. The album, released in spring, peaked at number 8 on the Billboard 200 and entered the top 5 in both the R&B and Rap charts. Preceded by the lead single, "I'll Be Here," the album received wide critical acclaim. The auto-tuned melodies and fluidity resonated well with many listeners, and NoCap has definitely established himself as one of the most extraordinary new talents to watch out for in hip-hop music. Fans from his mixtape eras would also be pleased to hear some older tracks. NoCap is also known to deliver some well-known hits, such as "Ghetto Angels," "When I Die," and "Blind NIghts."
As NoCap narrates his turbulence and victories through music, fans can revel in his sure-to-be outstanding at the Irving Plaza. As one of New York City's more famous concert venues, the Irving Plaza will surely provide audiences with a stellar entertainment experience. Its excellent location at Union Square makes the venue easily accessible from all parts of the city. Moreover, Irving Plaza plays a significant part in the history of music in New York City and has hosted many legendary artists.
Catch NoCap as he delivers his full headlining set at the Irving Plaza on Monday 9th October 2023! Buy your tickets now before it's too late!