Irving Plaza | New York, New York
EVENT CANCELLED. Please contact your ticket point of purchase to claim a refund on your tickets.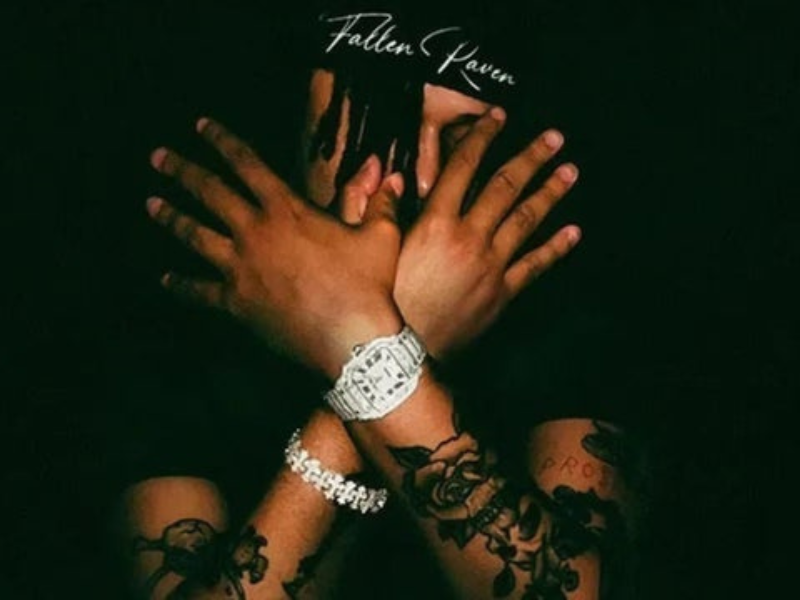 Are you ready for the biggest and hottest rap/hip-hop concert? Filled with the baddest artists of this generation, Our Generation Music presents the Next Gen Tour 2023! The lineup will include KANKAN, Summrs, F1LTHY, Highway, OsamaSon and more surprise artists.
NextGen Tour is produced by Live Nation and is an exclusive four-day trek, including a highly anticipated stop in the city that never sleeps - New York City! Brace yourselves for this exciting event because this is going to be the best one yet. Call all your friends and tell them you're coming to rock the party at this concert! NextGen will commence at the Irving Plaza in New York on Sunday, the 22nd of October, 2023. This is going to be FIRE!
Don't think - grab your tickets right now! This huge event is highly exclusive and tickets are limited. Secure yours by clicking 'get tickets' and the artists will see you soon!
Our Generation music is hosting a wild event that's kicking off this fall. The NextGen Tour is filled with the biggest upcoming rap artists who deserve the spotlight. Joining the show are KANKAN, Summrs, F1LTHY, Highway, OsamaSon, and more. The event will be hosted by Hakeem and Emwell. Our Generation Music represents up-and-coming talent on the cusp of stardom by encapsulating a distinctive sound and the community that surrounds it. OGM has been a force to be reckoned with in promoting the following generation of trend-setters for more than a decade. Yeat, Summrs, Ken Carson, Destroy Lonely, and other artists were early platform favorites in their own careers. OGM is breaking new ground with its first Next Gen Tour.
Let us introduce to you the stars of the show…
KANKAN
The Dallas native's start as a producer was very successful, initially securing placements with Lil Pump and Famous Dex ("Talkin Shit") as well as Smokepurpp ("F**k a Swisher") at the height of their underground stardom in 2015–17. Kankan has amassed quite the repertoire when he switched from the booth to the EPs "Oxy & Codeine" and "##B4RR" as well as his 2021 album "RR." His most recent album, "WAY2GEEKED," further demonstrated his talents.
Summrs
Summrs' adored album "Fallen Raven" amply demonstrated once again why he belongs on the Mount Rushmore of the underground. Cornerstones from "Fallen Raven," which has proven to be his most unified album to date, including "Swing Ya Pole," "Let da birds out," and other fast-paced songs.
F1LTHY
F1LTHY's affiliation with Playboi Carti's prestigious label Opium is all that is required to comprehend his status as a new wave icon. The DJ-producer's influence on the current trend of synth-heavy distortion and rock interpolations in Opium's production cannot be exaggerated, thanks to his unsettlingly "filthy" beats and forward-thinking ear.
Highway
The 23-year-old artist's unique style admirably satisfies the expanding need for a hybrid sound that muddles the distinctions between trap, R&B, and new wave. His self-titled LP, Livin Like That, which has a significant co-sign from Destroy Lonely, and new mixtape MONOCHROME are only the beginning for the Seattle native. They are both innovative, genre-bending, and unmistakably hip-hop.
OsamaSon
OsamaSon, a 19-year-old phenom who recently released his official debut album titled "Osama Season," undoubtedly has taken the underground by storm. The South Carolina native's fanbase quickly expanded after hearing his music recently on streams run by BruceDropEmOff. But since 2021, OsamaSon has been consistently releasing music. The Charlotte talent's formal debut is an impressive initial step into new wave popularity and follows a string of EPS titled "I'm Da Man," "Vengeance & Carnival," "osamavrt," "slime," and "Bad Habits."