Irving Plaza | New York City, New York
It started with a whisper, and now they've got the whole world talking! Sending waves of acclaimed indie-rock hits over the past decade, Neon Trees is back with a new record in the works. Previewing the band's upcoming album through a new single "Favorite Daze", its signature brand of pop-rock melodies continues to be crowd-favorite hard-hitters. Following 2020's major "I Can Feel You Forgetting Me" release, fans definitely haven't stopped talking about the "Everybody Talks" hitmakers. This time around, the Neon Trees is launching their newest "The Favorite Daze Tour", hitting venues across North America including a stop at Irving Plaza on Monday, 25th of September 2023. Revisiting fan-favorite hits and word of new music coming right up, a year when 'everybody talks' about the Neon Trees is definitely up in the air. Don't miss out on the show by booking your tickets now!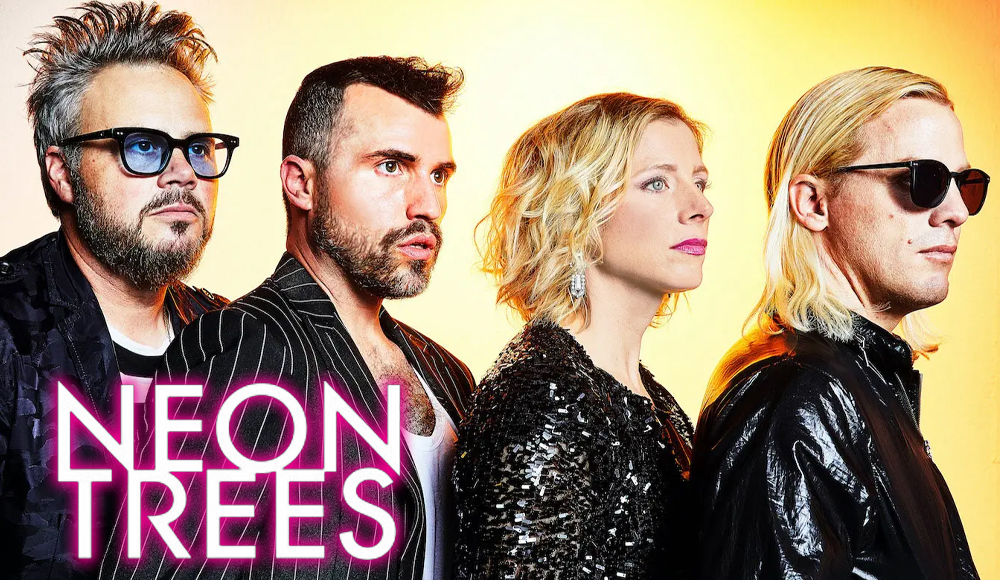 The multi-platinum indie-rockers are back! Following their 2020 "I Can Feel You Forgetting Me" comeback record, the Neon Trees is switching things up with a new single "Favorite Daze", giving fans a taste of their upcoming album. The world definitely didn't forget about the "Everybody Talks" rockers as word of a new record and its matching tour stormed social media in anticipation. The Favorite Daze Tour is bringing Neon Trees across the U.S., set to perform their biggest hits and possibly give its upcoming record a live treatment. Kicking off its roster of dates this Fall, it's time to get talking about the Neon Trees!
Bassist Branden Campbell broke the news on Instagram while sharing his favor towards the return of live music.
"Live music has always been a special, maybe sacred experience for me. The energy is palpable on both sides of the barrier or stage. The ongoing musical conversation between the players and the listeners is stimulating. It's why we go to concerts," he shared. "For now, let me say how super stoked I am to have [Neon Trees] on tour this fall. There's an energy, a connection that comes alive. It's been that way since our very first days playing together. The shows will be great. I promise that. See you all there!"
As Neon Trees gears up to stage its full-on comeback, they're definitely on the path to getting the world 'talkin like it's 2012. Though finding its big break in 2011, the band's whereabouts date back to 2005 amidst the Utah punk-pop scene.
In 2010, its debut full-length LP "Habits" was met with acclaim for its hard-hitting single "Animal". Amassing waves of new listeners and praise from critics globally, its tracks were featured in various ads, top-picks lists, and TV features. The band's succeeding records "Picture Show" and "Pop Psychology" dominated the charts, serving its best hits "Sleeping with a Friend" and "Everybody Talks".
After a brief pause since 2014's "Pop Psychology", the band came back with an electrifying single, "Used to Like", followed by their third studio album " Can Feel You Forgetting Me". As its music continues to fuel the hearts of its 'pop-rockin fans across the globe, the Neon Trees is back with a new upcoming album, set to be their biggest yet.
Don't miss out on The Favorite Daze Tour by booking those tickets now!