Irving Plaza | New York, New York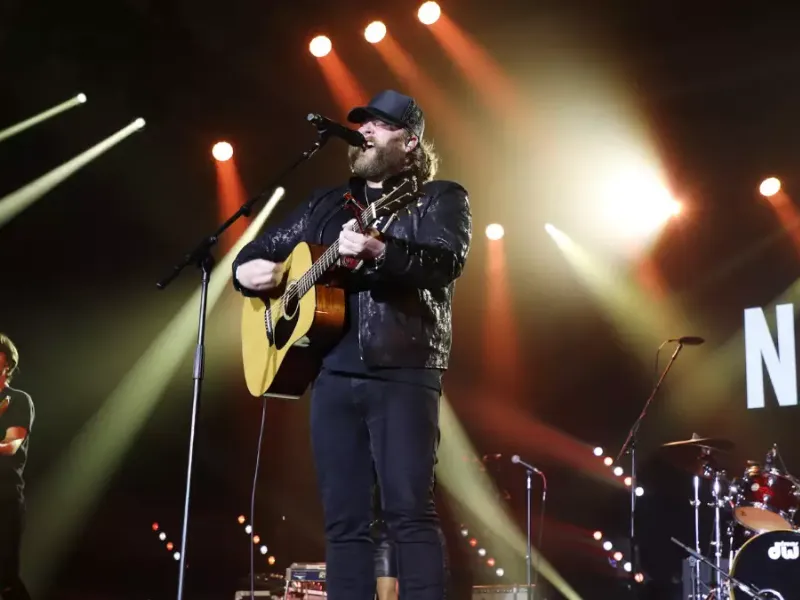 He's Back At It Again! Nate Smith is on the way to entertain fans at Irving Plaza on Saturday, January 13th! Promoting his WORLD ON FIRE Tour, the up-and-coming country artist is scheduled for a 21-date trek across the US which launches early next year. The three-time Grammy-nominated artist is best known for his Platinum-certified, multi-week number one hit "Whiskey On You," on top of his current single "World On Fire" reaching the Top 20 spot in country radio. For this particular event, the sensation will be accompanied by fellow American singer Dylan Schneider as the opening act! Powered by Verizon 5G, the Irving Plaza is New York City's most connected and technologically advanced concert venue - perfect for hosting modern live productions such as this. Believe us, "You Shouldn't Have To" miss this live show for any reason at all! Start securing your passes as early as now by clicking the "Get Tickets" button above!
Breakout star Nate Smith will visit the Irving Plaza on Saturday, January 13th as part of his WORLD ON FIRE Tour and will continue on the road, dropping by a total of twenty-one major stages across North America. This tour will feature the dynamic Dylan Schneider as Smith's special guest for the initial 20 shows, while Aidan Canfield is slated to warm up the crowd at the tour's grand finale.
Smith has a packed schedule, having toured with Thomas Rhett this summer, and is set to accompany Cole Swindell on tour this coming fall. Additionally, after his own headline tour next year, he'll open for Morgan Wallen on the ONE NIGHT AT A TIME Tour at stadiums nationwide, with stops in cities like Arlington, Charlotte, Denver, and others.
Combining raw, soulful country roots with the energy of rock 'n' roll and powerful vocals, Nate Smith primarily aims to inspire more budding artists through his music, placing his aspirational mission at the forefront of his growing music career.
His self-titled album and its deluxe version have garnered over 80 million global streams, featuring his most popular breakup song "Whiskey On You." In line with this, Entertainment Focus praises the singer/songwriter for showcasing his versatility and quality as an artist throughout this 26-track debut record. His vocal range is highlighted, from explosive power to subtle tenderness, drawing a comparison to Meat Loaf's grandiose style and invoking 70s songwriting nostalgia.
"It all coalesces to make a fantastic debut album that hits all the right notes now and gives us a little insight into the potential artist that Smith could become somewhere down the line too," the review adds.
Searching for the most advanced concert venue that will bring justice to this star's performance? Look no further because this New York City stage has got you covered! With contemporary elements reflecting its punk, metal, and indie rock heritage, the music hall has been revitalized with better sightlines and seating options, plus a new VIP speakeasy-style bar in the cellar​. No one's holding you back - go on and purchase your tickets to Nate Smith live at the Irving Plaza on January 13th!