Irving Plaza | New York City, New York
Muna is all set to perform at Irving Plaza on Friday 30th September 2022. The rock band is ready to give stellar performances on their upcoming North American tour. The band announced that they would be back on the roads of America in July for their highly anticipated North American trek. The trek will begin on 28th July 2022 at Grant Park, Chicago and will run till late October with a final gig at The Wiltern, Los Angeles on 25th October 2022. Muna will be active throughout the trek at notable spots such as Denver, Dallas, Houston, New York, Washington, and many others. Muna is one of the most sought-after music outfits in the US currently and hence ticket demand is on the rise. Hurry up and book your tickets now!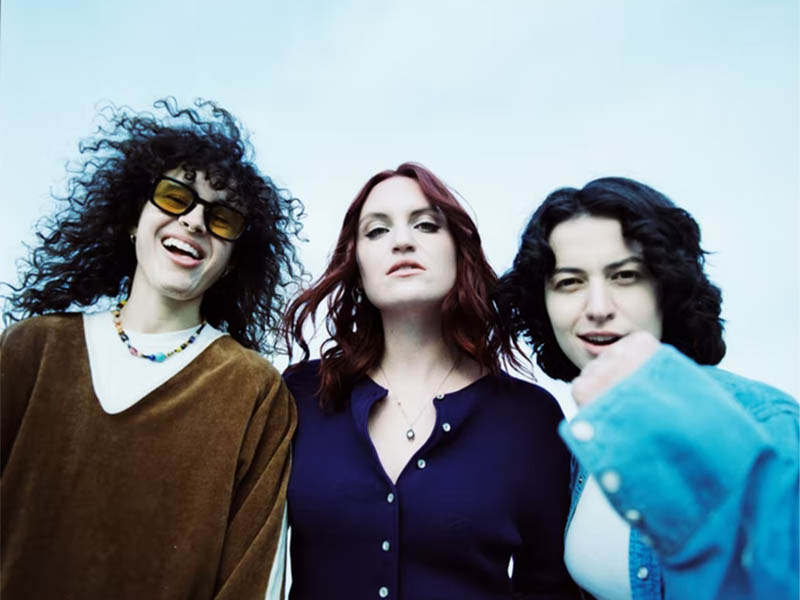 American-based indie rock band the Muna is renowned for putting up incredible live performances on big stages. The trio band was started by three college friends, Katie Gavin, Naomi McPherson and Josette Maskin, in 2013. Muna self-released their first EP, More Perfect, which got massive appreciation and helped the band to sign for Columbia Records in the UK and RCA Records in the US. Muna's debut album was About U, which got released in February 2017. The band has produced two studio albums, 5 EPs and 13 singles to date.
The band members have a firm belief in sexuality and gender equality which is reflected in their music. The trio is very commonly found speaking about human rights and equality publically. The group also stated that their song, So Special, is dedicated to all slut-shamed girls worldwide who face problems daily. Queerty named Muna among the fifty heroes who raised voices for equality, dignity, and acceptance for people regardless of any gender or choices.
The band's irresistible music switches between disco, funk, and electronic melodies. Their bass sound is trapped in a certain groove that makes audiences go wild. Muna's followers are always waiting for their live performances; hence, tickets are very hard to find. Hurry up and book your tickets now!