Irving Plaza | New York City, New York
As part of its upcoming North American tour, Muna comes to Irving Plaza on Saturday 1st October 2022. This June, the L.A-based electro-pop trio will release their third self-titled studio album. The album includes their hit 2021 single "Silk Chiffon," featuring highly famed artist Phoebe Bridgers. They recently shared another single, "Anything But Me," which instantly became a fan favorite. They will begin their tour with a performance at Ohio's Newport Music Hall on 2nd August before wrapping up the trek on 25th October in their hometown, L.A. The band also played SXSW in Austin back in March, including the Saddest Factory Records Showcase. Fans are anxiously waiting for headlining tour to begin and if you're one of them, get your tickets right now before they are sold out!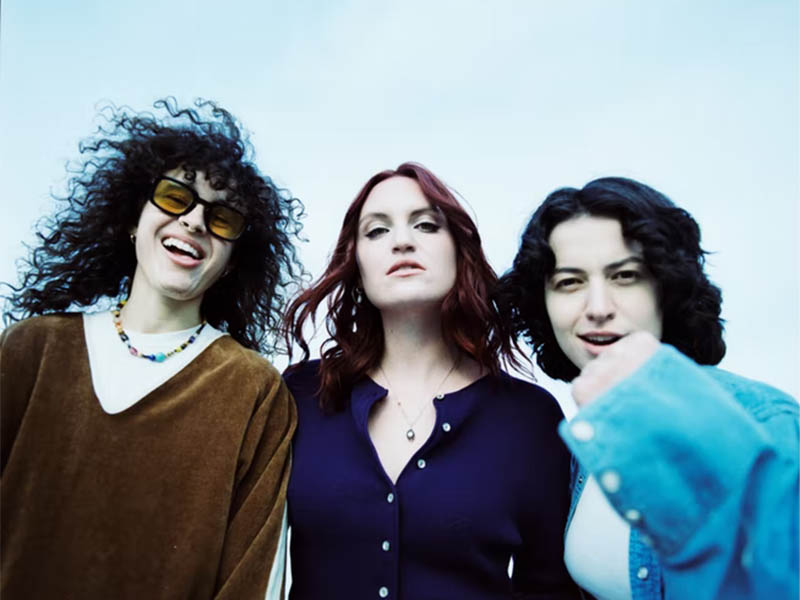 The trio's fans are highly anticipating Muna's 11-track album. The band was formed in 2013 and consisted of Katie Gavin, Naomi McPherson, and Josette Maskin. They have released two studio albums, About U (2017) and Saves the World (2019). Their upcoming self-titled album will be their third. Since their formation, they have become a huge hit, and their 2017 debut album was their real commercial breakthrough. The band has also become a great live act, giving truly extraordinary performances across the World and selling out venues regularly. A similar response is expected on the upcoming concerts.
They will also be playing in the U.K prior to their North American headlining tour. Their exciting blend of electronic, dark and indie-pop makes them one of the unique music acts in the industry currently. They have a modern approach to music, catering to the young listeners of this generation. They also played alongside Kacey Musgraves to support her album, Star Crossed. Fans have shown great interest in attending all of their upcoming concerts, which tells us that the ticket demand is pretty crazy right now. If you want to catch Muna live in concert, make sure you buy your tickets ASAP before all of them are sold out!