Irving Plaza | New York, New York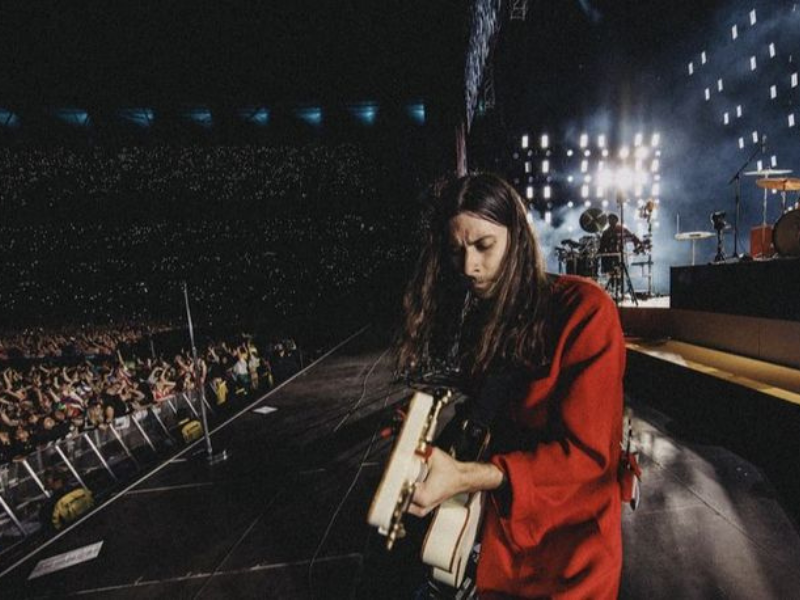 The Grammy Award-winning Mitch Rowland may not be immediately recognizable as a household name, but the talented multi-instrumentalist is a well-known name among a certain fan base: Harry Styles fans. Mitch Rowland, credited for Album of the Year at the 2023 Grammy Awards, is one-half of the mind behind "Harry's House." Now, he just made his debut as a solo artist with his own album: "Come June."
A successful music career is on the horizon for Mitch Rowland, and he's out to get more exposure with an upcoming headlining tour across North America. He's stopping in the Big Apple, and you can't miss this! Mitch Rowland will perform at the Irving Plaza on Thursday, the 14th of March, 2024. So, mark the date on your calendars!
Tickets to see Mitch Rowland in New York City are on sale right here. If you want to attend the show, you must secure your tickets as early as now. Click 'GET TICKETS' before it's too late!
Mitch Rowland's album "Come June" is like a cozy, warm musical hug you get from your favorite indie café. It's got a soft, optimistic vibe that feels like it could be the perfect soundtrack for a lazy afternoon at a university hangout. You can totally hear the influences – a bit of Wilco, a dash of Beck, and a sprinkle of the Black Crowes. What's amazing about folk songs and these open tunings they use is that you can almost find your own favorites hidden in there. This shouldn't come as a surprise because part of the reason it all feels so familiar is that Mitch Rowland teamed up with the likes of producer Rob Schnapf, who's worked with legends like Elliott Smith, and Ben Harper.
Mitch Rowland shared in an interview with American Songwriter the genesis of his newest album. He said: "These songs are sort of snapshots of what was going on right before and after I became a parent. I'm glad I was able to capture a bit of the most important time in my life. If I had to point at one particular song, I'd have to say I'm most proud of "All The Way Back." Ben Harper's lap-steel is a sound I know very well and getting it baked into one of my own songs is something else." He also shared that these days, "it's all about his son" who has been on tour with them since he was five months old.
When Mitch Rowland heads on his own headlining tour next year, it's likely that he's still bringing his adorable son along. But that's not going to stop him from performing like a pro! Get ready to have an unforgettable time and enjoy the show with some of the best folk hits when he arrives in 2024. The show's coming to New York City, so fans in the area cannot miss this! It's all happening on the 14th of March, 2024. So be sure to mark your calendars and secure your tickets before it's too late!