Irving Plaza | New York, New York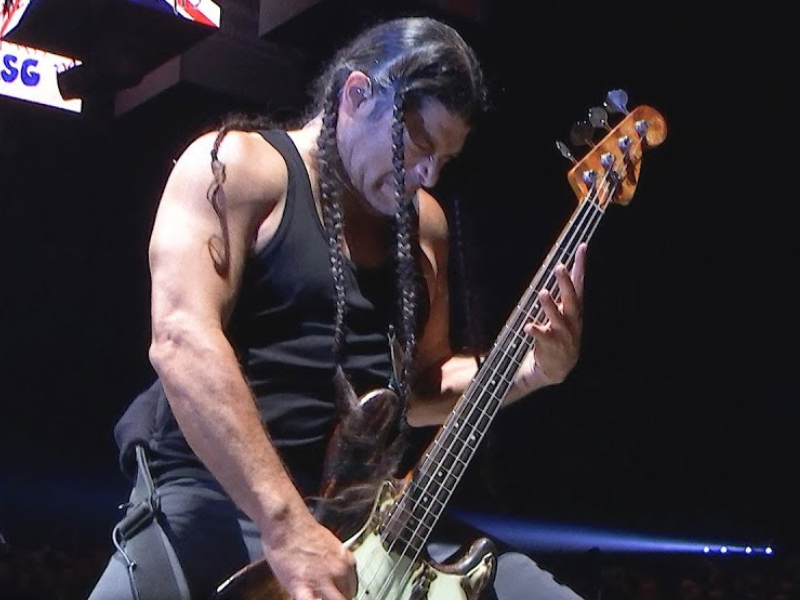 Witness the hottest bands pay tribute to the pinnacle of heavy metal music! As part of Metallica's "M72" world tour, a special New York City takeover will take place at the Irving Plaza on Saturday, August 5, 2023! Featuring the best Metallica tribute bands in the country, including Damage Inc, Motorbreath, and Sandman. Pay tribute to the rock legends behind classic hits like "Master of Puppets" and the Grammy award-winning single "One." Produced by Live Nation, the takeover event will host various activities throughout the tour, such as film festivals, pop-up shops, book signings, tribute bands, and much more! Expect the iconic bands to deliver their greatest hits along with the latest tracks from Metallica's eleventh studio album, "72 Seasons." Rock the night away with old fans and new listeners at the stage in Union Square District, Manhattan, and celebrate one of the world's most iconic heavy metal bands of all time! Purchase your tickets now!
The greatest Metallica tribute bands are converging at the Irving Plaza on August 5, 2023! This event will be part of the rock group's "M72" world tour takeover event happening exclusively at New York City.
"Metallica have always been a gateway band for heavy music, but there's a renewed excitement around them now. Tonight's surprising, ambitious and giddy gig matches that energy at every turn," NME describes the band's recent live performance in Amsterdam, where they kicked off their ambitious "M72" world tour.
Metallica was founded in Los Angeles, California in the early 1980s, with main members including Kirk Hammett, James Hetfield, Robert Trujillo, and Lars Ulrich. Their 1991 self-titled album, which peaked at No. 1 on the Billboard 200, served as their breakthrough release. This began the band's streak of No. 1 albums on the charts, during which they set a record and became the first group to do so with their 2008 album "Death Magnetic". The band's debut Grammy for Best Metal Performance for "One" arrived the following year.
The band was immortalized in the Rock and Roll Hall of Fame in 2009 with The Red Hot Chili Peppers' bassist Flea sharing a speech in which he praised the music of the group as "this beautiful, violent thing that was unlike anything I'd ever heard before in my life" and praised its sincere motivations. "This is outsider music, and for it to do what it has done is truly mind-blowing," he continued.
Metallica is also the only metal band whose music has been included in the Library of Congress' National Recording Registry. "We love playing crazy stuff. . .We want to mix it up as much as possible," says band member Lars Ulrich.
Damage Inc, a tribute band from Southern California, was featured on AXS TV's "The World's Greatest Tribute Bands" as the country's top performing Metallica band. They have been playing Metallica songs at sold-out shows for more than ten years, delivering the sound and ferocity of a live Metallica performance with a never-ending catalog of timeless classics combined with today's smashes.
The Irving Plaza is a music venue with a ballroom aesthetic that is situated in Manhattan's Union Square district. In 2013, the Complex City Guide listed the stage among the "50 Best Concert Venues of America." With an intimate setup and outstanding acoustics, the New York City stage will truly heighten the tribute experience!
Join us and pay tribute to one of the world's most popular heavy metal rock bands! Buy your tickets now and secure a spot in Metallica's most-awaited takeover event!