Irving Plaza | New York City, New York
Maude Latour comes to Irving Plaza on Wednesday 2nd November 2022 as the alt-pop icon continues to have a great time since 2021. The performance is part of her 2022 Fall North American tour, which begins on 29th September in Boston. The 16-date trek follows her highly successful spring tour, where she sold out most of her concerts and performed at famous festivals such as Lollapalooza, Austin City Limits, and All Things Go Music Festival. Fans will be looking forward to performances of some of her recent hit singles, and this will be her final performance at New York's famous Irving Plaza. If you're a Maude Latour fan, you surely cannot miss out on this. Get your tickets right now before they are sold out!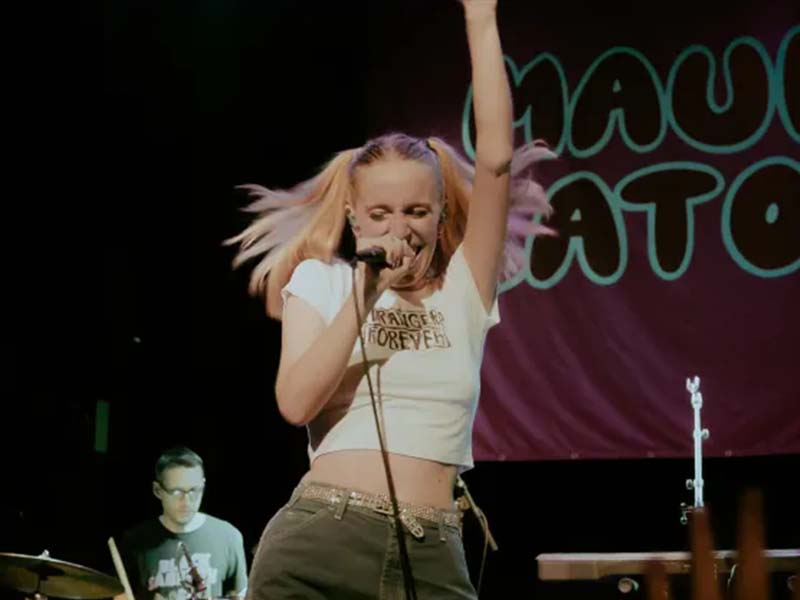 Maude Latour's three latest singles, "Headphones", "Lola" and "Trees" have been massive hits. The artist is juggling her degree alongside her music, and we can all agree that her profession is certainly not impacted much. She sold out so many dates on her spring tour and performed at some famous music festivals too. She is a very special live performer who brings a lot of energy to the stage every time she performs. Her upcoming tour is called "What is this feeling? The tour".
Maude Latour has been an online sensation, too, with over a million monthly listeners on Spotify. Since her music is so good, fans can hardly resist listening to it. Her music relates really well to the younger generations, but the artist makes music that is appealing to all ages. She chooses a vibrant, alt-pop vibe, creating a sing-along environment at her concerts, and giving the audiences really something to enjoy. She loves to engage with her fans, and her beautiful voice complements her sweet melodies. Make sure you get your tickets right now if you want to catch Maude Latour live in concert at the Irving Plaza on 2nd November 2022. Hurry up before all of them are sold out!