Irving Plaza | New York, New York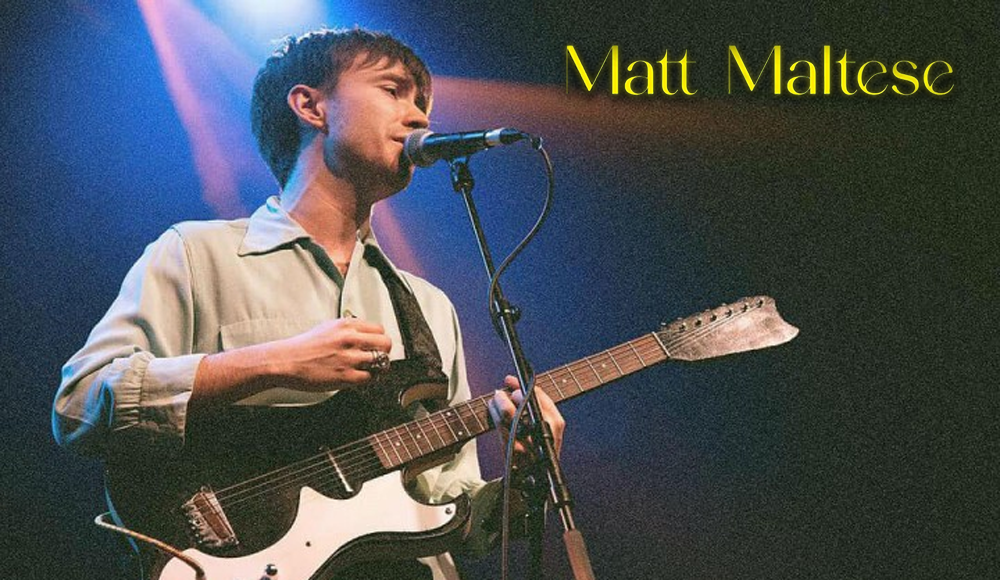 New York, get ready for a wild ride! Matt Maltese is heading to the city. With his new album hitting the airwaves, Matt's recent hits "Museum," "Florence," and its leading title, altogether won the world's hearts. Filled with deep and relatable songs, his music became friendly companions amidst life's intertwined roads. This time, the TikTok-famous singer-songwriter is bringing his hits and fan-favorite anthems right at your city in the coming year. He's hitting the stage at Irving Plaza on March 22. Get ready for an incredible night with Matt, his guitar, and piano captivating the night away. He Gained massive attention for his early single "As The World Caves In" going viral during the pandemic. Matt's signature style of pop, indie rock, and alt-rock became a sensational hit. Welcoming a set of new fans, he's an artist like no other. Don't miss out on his live concert filled with big surprises by booking your tickets now.
With a new LP "Driving Just To Drive" up his sleeve, the TikTok-viral singer Matt Maltese is taking his new hits to the live stage. Announcing his "Touring Just To Tour" trek slated for 2024, he's flying across the continent, taking his alluring lyrical tales to the stage at Irving Plaza on March 22nd. Exploring life's ins and outs on his new album, he's leaving a trek that inspired a generation of new listeners, out to explore life's wild adventures with tracks that ooze relatability and optimism. He's been described as "one of Britain's most prolific young songwriters" by NME, amazed by his capability to weave striking lyrics into captivating melodic tales.
Gaining hundreds of thousands of streams, inching closer to a billion, Matt's audience quickly multiplied when his 2017 single "As The World Caves In" made a viral return. From an iconic cover of the track, the man's song quickly found its way across thousands of videos on the interwebs. Catching everyone's ears, the young lad's voice became world-renowned, set to be the next big thing. "I suppose social media, especially TikTok, opened up this very strange world where songs that weren't necessarily getting lots of money with people behind them could suddenly become popular," he shared with BusinessMirror PH.
At his very best, Matt became comfortable in seeking new roads, driving towards new adventures and life reflections. Embracing new sonic atmospheres while staying true to his reflective tales, his bittersweet melodies continue to shine light on his authentic emotions. In several interviews, Matt's always shared how he's always turned to a careful approach with what he writes. This time around, he's letting go of any worry and self-consciousness, embracing life's surprises with open arms.
"As time goes on, there's no time anymore for self-deprecation, I think the way I lived my life before 2021 was all thinking. I now try to think less, and be less precious with what I write," the singer shared.
In crafting his new record, Matt was inspired and guided by lighthearted people who take a serious approach to their lives. Letting go of control, he still sees to it that he works hard on what he desires to achieve. "My inspirations vary. I'm very inspired by people who have a light but serious attitude toward their life and work. I think that it's always people that I'm inspired by as well as the music they make," he shared in an interview.
As the man gets up and 'tours just to tour, the big adventure is coming right on stage, live at Irving Plaza on March 22nd. Book your tickets now!