Irving Plaza | New York, New York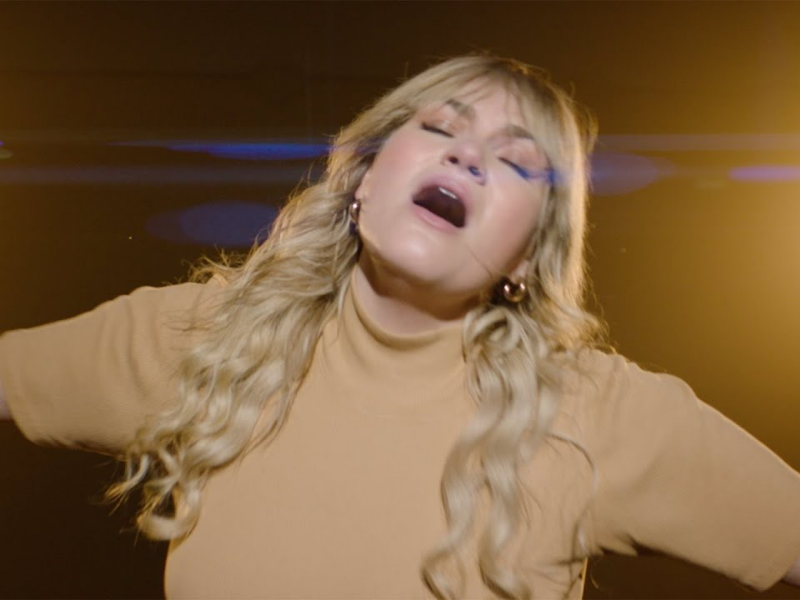 The TikTok star Maddie Zahm just announced an upcoming trek for Spring 2024. The Now That I've Been Honest Tour is taking the singer across the country, not forgetting a stop in New York City. If you've been wanting to see a live performance from her, you finally have your chance. All the details about the upcoming tour are right here; read more below for the entire scoop.
Maddie Zahm will perform at the Irving Plaza on Wednesday, the 6th of March, 2024. She's going to be performing hits off her upcoming album (to be released on the 20th of October 2023). Fans should get ready to sing and dance along to all the pop rock hits from the emerging artist!
Tickets to see Maddie Zahm in New York are on sale here. If you want to get your hands on tickets, secure them right now by clicking 'GET TICKETS.' Be quick because they're almost sold out!
Maddie Zahm always believed her destiny lies within the realm of music. Her journey had taken her through the halls of her church as a worship leader, a memorable stint on American Idol, and a knack for crafting clever, meaningful lyrics. For a while, country music appeared to be her destined path. But as she ventured deeper into her music career, a lingering sense of something missing gnawed at her.
Using her songwriting talents as a form of therapy, she began to navigate the numerous life traumas that had piled up over her 20-something years. At the time, she had no intention of sharing this deeply personal journey with the world. Little did she know that her introspection would lead to her debut EP, "You Might Not Like Her." This recent release has not only gained her viral recognition but also provided a profound source of healing and growth.
Following the success of her EP and the success from hit single "Fat Funny Friend" she received over 69 million streams on Spotify and viewed 8.4 million times on YouTube. She's releasing a forthcoming album that people just can't wait to hear!
"I'm so proud of [the new album] and I'm so glad that it's so personal," said Maddie Zahm in an interview with People. "If I were to have strayed from that with the community that I have, I think they would've been able to smell bulls---." She laughs. "However, I feel like they're a year behind me with the stuff that we're deconstructing and talking through, and so I wanted there to be songs on the album that kind of honor that. When someone says they listen to my music, I always wonder, are you deconstructing your faith? Are you the fat funny friend? What part of my journey do you relate to?"
Remember: Maddie Zahm's new album "Now That I've Been Honest" is dropping on the 20th of October, 2023. Based on the singles she has dropped, the album is a surefire banger! The singer has been teasing the release of the album for quite a while now, and fans would be delighted to finally hear it live. "Where Do All The Good Kids Go?" was such a good song, and we're certain the rest of the album is just as good!
Maddie Zahm's headlining tour in support of her forthcoming album is kicking off in Spring 2024. She's stopping in New York City, so be sure to be there if you're a fan near the area! Show some love for the talented ex-American Idol star when she arrives in NYC on the 6th of March. Grab your tickets to the show today! Hurry up and secure yours before it's too late.