Irving Plaza | New York City, New York
Loyle Carner is bringing his LYRICAL GENIUS to Manhattan this October. Witness his distinctive voice, open-hearted lyrics, and CHART-TOPPING bangers up close at none other than Irving Plaza on October 26th, 2023.
Get ready to experience an unforgettable night of hip hop brilliance as Loyle Carner takes the stage at the iconic Irving Plaza on Thursday 26th October 2023.
This tour comes on the heels of his latest album, Hugo, which has been widely celebrated by critics and fans. While the Guardian named the album "a beautiful, blistering masterpiece," NME dubbed Loyle Carner an "honest, unflashy storyteller". You won't want to miss the opportunity to witness this musical prodigy in action!
Expect mellow, jazzy UK hip-hop beats filled with clever, introspective lyrics about family, friendship, and grief in an iconic ballroom setting.
This is your chance to secure your spot at one of the most highly anticipated concerts of the year. Don't miss out on the opportunity to witness Loyle Carner's captivating stage presence and heartfelt performances.
Grab your tickets now and prepare for an unforgettable evening!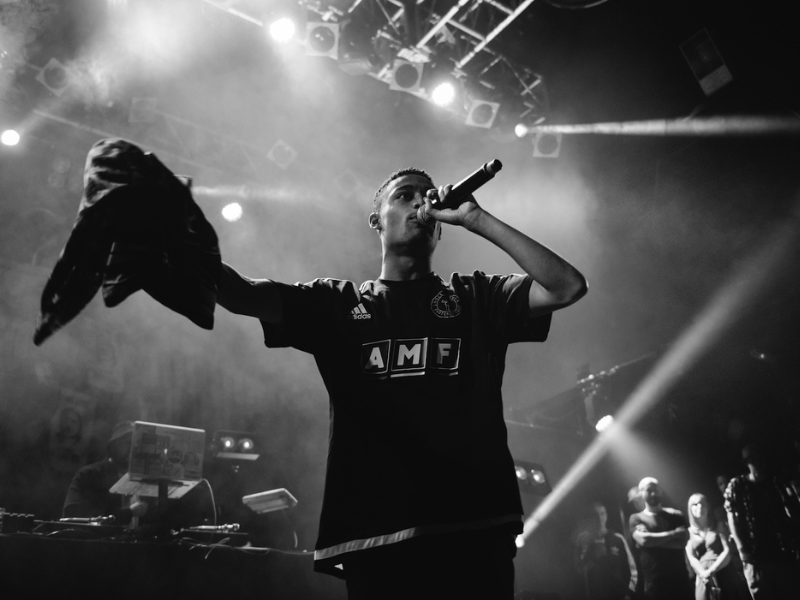 Prepare to be transported to the golden era of hip hop! This sensational emcee from South London has been making waves since the release of his debut EP, 'A Little Late,' which captivated audiences with its unique blend of old-school hip hop infused with UK and modern influences.
Loyle Carner's undeniable talent shines through in every track, and his partnership with Rebel Kleff, his right-hand man and live collaborator, has resulted in an incredible fusion of beats and lyrics that will transport you back to the golden era of hip hop. Prepare to be mesmerized as they deliver a performance that is both reminiscent and fresh, bringing together the best of the past and the present.
Loyle Carner's journey to stardom began in 2013 when his track "1992" on Rejjie Snow's 'Rejovich' EP caught the attention of fans and industry insiders alike. Since then, his star has continued to rise, with over 700k views on the track and support from renowned platforms such as Majestic Casual. He has shared unforgettable tours with the likes of Joey Bada$$ and Atmosphere, solidifying his status as an artist to watch.
Picture yourself in the crowd swaying to his chart-topping single "Loose Ends" or powerful new release, "Nobody Knows (Ladas Road)". He has received widespread acclaim from influential voices in the industry, including DJ Semtex and Phil Taggart on Radio 1Xtra, as well as Huw Stephens and Lauren Laverne on Radio 1. His collaboration with Kate Tempest has received extensive airplay, earning a spot on 6Music's A-List.
Imagine the electric atmosphere as the audience unites, grooving to the catchy rhymes and thought-provoking lyrics of Loyle Carner. And what better place to experience the hip hop prodigy than at Irving Plaza?! Renowned as one of the "50 Best Concert Venues of America," this ballroom-style space offers an unparalleled ambiance.
Don't miss your chance to be a part of this unforgettable event. Secure your tickets now and witness Loyle Carner's extraordinary talent up close. Get ready to immerse yourself in the music, embrace the energy, and create memories that will last a lifetime. Buy your tickets today and be prepared to witness hip hop history in the making.