Irving Plaza | New York City, New York
Los Gemelos De Sinaloa has been going viral on social media. The young Latin musician Juan Moises Cardenas, who's currently the leader of the band, notably composed a musical while incarcerated in a prison cell in Mexico, has been belting out captivating corridos. One of his recent videos, "Andamos Mejor," garnered over 99 million views on YouTube in less than a year! Who would have known that the down-on-his-luck Cardenas would become one of Mexico's fastest-rising superstars? From prison cells to national tours and now the worldwide stage – Los Gemelos De Sinaloa is a force to be reckoned with. This summer, the group will be making its way across North America for the Bueno Y Malo Tour! This highly-anticipated trek will cover numerous major cities, including a coveted stop at the Irving Plaza in New York City! Fans can look forward to Los Gemelos de Sinaloa's iconic hits, such as "Adamos Mejor," "No Le Aflojo," "Si Me Ven," and "Ahora Todo Es Diferente." Experience these amazing performers live at the Irving Plaza by scoring tickets now!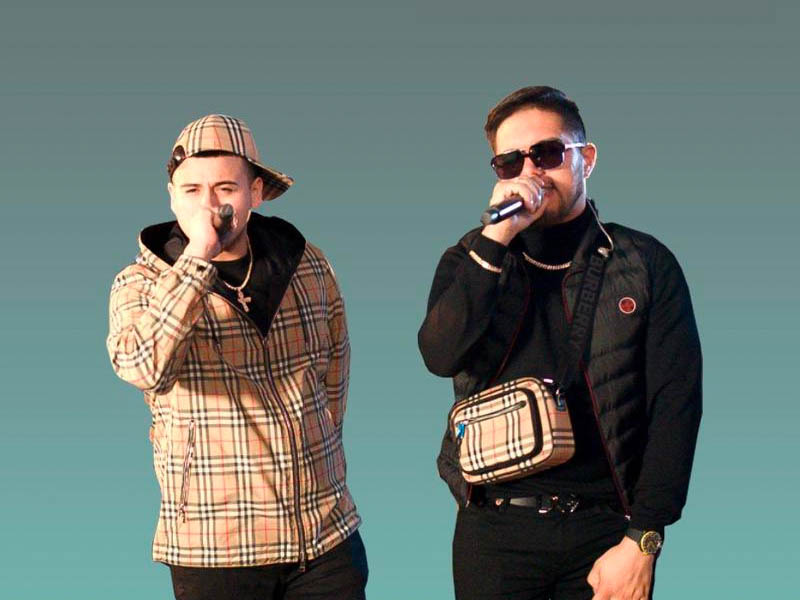 Los Gemelos de Sinaloa is the project of singer-songwriter Juan Moises Cardenas. A few years ago, the 22-year-old had a run-in with the law, and he ended up in prison. With plenty of free time on his hands, Juan Moises discovered his love for music, and he wrote several corridos in his cell. After serving time, the young performer started uploading his music on Youtube, amassing millions of views. His biggest hits, "Andamos Mejor" and "Si Me Ven," has clocked in a collective 90 million streams on Spotify. Meanwhile, on Youtube, "Andamos Mejor" is close to receiving a hundred million views. During an interview, Juan Moises expressed his desire to redefine his life through music. He wanted to be a "good example" for young people. "I may think that I am talking about drugs or weapons in a festive tone and to have fun, but there are many morros (children) who can take it as a bad influence, which is why I try to maintain a balance." Hence, his corridos are highly-relatable to younger listeners across Latin America, the U.S., and Spain.
Los Gemelos de Sinaloa is now going viral on social media. The group has over one million followers on Instagram and has reached over four million likes on TikTok. The band is known for revolutionizing corridos by mixing them with urban music. Juan Moises always had a knack for experimenting with music. He often innovates and merges his corridos with other genres, such as rap. Juan Moises is also part of a new generation of musicians unafraid to compose and perform narcocorridos. This is after all the music they grew up listening to, in addition to Norteno and mariachi. He infuses his roots with his passion for Western music. Hence, he mixes traditions with his love for Tupac Shakur. He also often draws inspiration from Mexican superstars, including Pedro Fernandez.
This 2023, Los Gemelos de Sinaloa dropped their latest single, "Nos Traicionamos." Juan Moises debuted the song recently during his concert in Los Angeles. During the performance, he hung the poster for No Hay Entradas.
When asked how he feels about his remarkable success now, Juan Moises expressed, "I think about it, and it makes me want to cry. I can't do it on stage, but I want to." Nevertheless, the phenomenal success of Los Gemelos de Sinaloa is a testament that people can turn their life around and that dreams do come true.
Catch Los Gemelos de Sinaloa on Friday, 4th August 2023, at the Irving Plaza in New York City! Tickets are now available!