Irving Plaza | New York, New York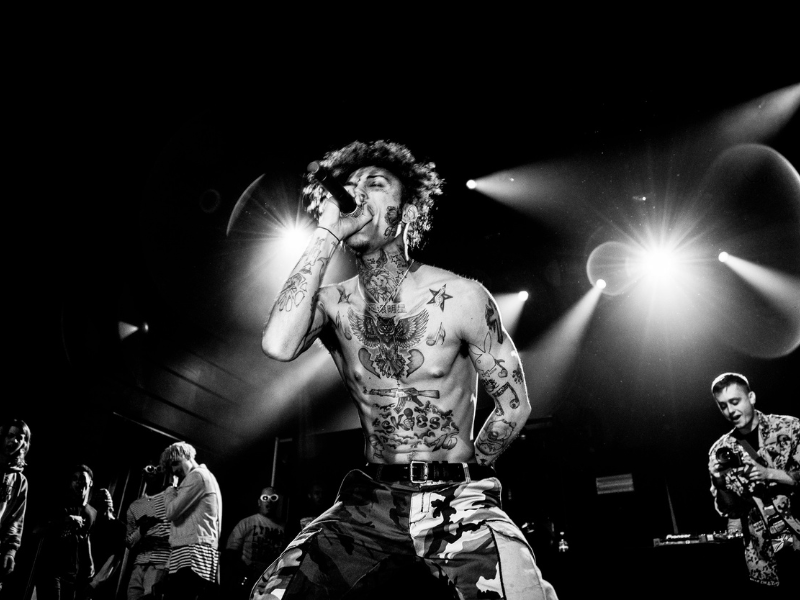 It's getting hot in the rap scene right now and Lil Skies is turning the heat up to a whole new level. He announced some dates for his all-new tour, and it's bringing him to the Big Apple - New York City! Prepare to have one of the best nights in rap when Lil Skies flies to town soon.
The World Rage Tour by Lil Skies is taking the artist on a 10-date trek across the US, including a highly-anticipated stop at the Irving Plaza. Mark the date on your calendars, Lil Skies is going live on Monday, the 30th of October, 2023 - just in time for a Halloween party.
This is your chance to catch Lil Skies live when he comes to New York City! Grab your tickets to the show today by clicking 'GET TICKETS'. Be quick because the show is selling out FAST!
Lil Skies is one of the emerging artists in the rap scene. First releasing music on Soundcloud, there are plenty of facts you can learn about him. HeartBreak Kid, another rapper, is his brother. His father, a hip-hop musician formerly known as Dark Skies (who now goes by the name BurntMan), exposed him to rap music. Shippensburg University was the young rapper's alma mater.
He began freestyling on his own. In high school, he became a modest YouTube and SoundCloud fame. He published his music video for the tune 'Lonely' in 2015, and the overwhelming response inspired him to make more music. In 2016, he released his second music video, "Da Sauce," which became a massive smash with over a million views. The following year, Lil Skies released his debut mixtape "Good Grades, Bad Habits 2," then in 2017, he released his second mixtape titled "Alone," before beginning production on his debut album. The album's first single, "Red Roses," was released in July of the same year. The record was an instant hit, peaking at 69 on the Billboard Hot 100. He followed up with 'Nowadays,' which charted at number 55 on the Billboard Hot 100 and was certified gold.
His mixtape "Life of a Dark Rose" was published in 2018 and quickly became a commercial success. The CD had 14 tunes from well-known musicians. It garnered him a lot of praise. He released his debut studio album "Shelby," named after his mother, in 2019. In 2020, he released the lead single "Havin My Way" from his second studio album "Unbothered," and his song "Welcome to the Rodeo" was featured on the soundtrack for Madden NFL 19 (an American football sports video game).
Based on Lil Skies' recent set list from his international show, you can expect these songs to play at the World Rage Tour:
BASE
Welcome to the Rodeo
I Know You
Magic
Death Note
Not the Same
RAGE!
I
Creeping
Riot
How Things Go
Lust
Nowadays
Havin My Way
Red Roses
*Note that this is not the official setlist for the World Rage Tour by Lil Skies. It is a setlist from a recent show. The show in New York has not yet received an official setlist so expect a mix of these songs and some newer ones.
Be sure to catch Lil Skies live when he arrives in New York City! It's going to be an unforgettable event filled with the best music. If you want to secure your tickets to the show, we urge you to grab your tickets right now! The World Rage Tour is a limited city tour, and tickets are selling FAST. So, hurry up and grab yours before it's too late!