Irving Plaza | New York City, New York
Lauren Spencer-Smith has finally done it; she has released her first studio album, Mirror, with 15 incredible songs in her signature style, and fans are going crazy. The album takes listeners through a memoir of her personal ups and downs. To seal the deal, she is on tour, and this part will come to the Irving Plaza in New York for two phenomenal nights of her stunning performances. So get ready for a concert set to electrify the city on July 25 and 26, 2023. You can expect to witness her in all of her glory as she takes you on an inspirational journey that will have you feeling inspired and wanting more long after the concert has finished. With her huge following, you can expect this social media star's concert to sell out very quickly, so grab your tickets right here and now before they sell out. All you have to do is locate the "GET TICKETS" button above and follow the steps presented to you.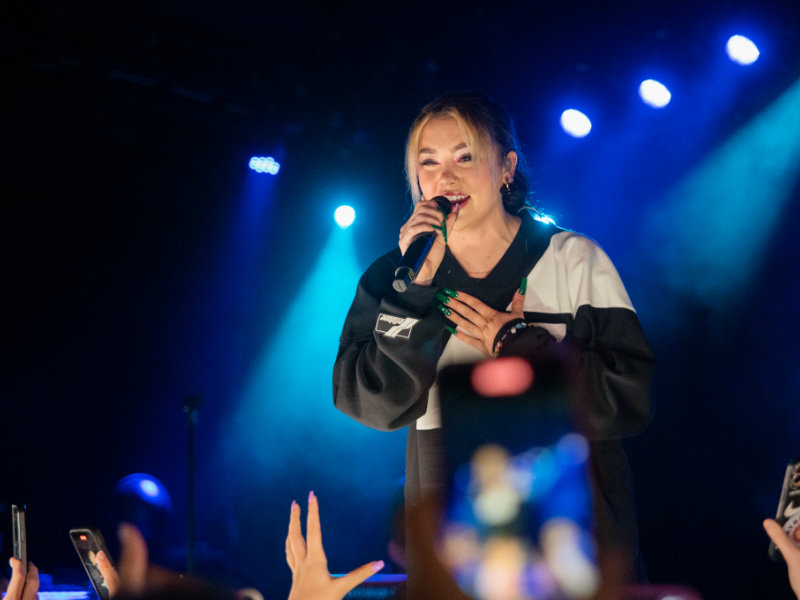 Pop's hottest rising star, Lauren Spencer-Smith, broke out into the mainstream using social media outlets, setting many different platforms ablaze with her phenominal sound and heartfelt lyrics. Born on September 28, 2023, in Portsmouth, United Kingdom, she took to singing like a fish to water at the, 'oh so young' age of just three years old.
People really started feeling her music, and of course, with the ease of access to it, her success was just a matter of time. In 2019, she created a simply wonderful cover of Lady Gaga's "Always Remember Us This Way" on YouTube, which became an instant sensation. The cover was later put on her live album, Unplugged Vol. 1, and it was because of that album that she would also get her first Juno Award nomination.
Using Tik-Tok as a platform to release her single, "Fingers Crossed," she absolutely dominated the internet as fans fell in love with the song, which went beyond social media to dominating the airwaves. It did wonders on radio stations, getting a whole bunch of play and making its way to the top ten in many different countries, like the United Kingdom, New Zealand, Australia, and the United States.
She competed in the 18th season of American Idol and placed in the top 20, where she thrilled showgoers with her performances of "Respect" by Aretha Franklin and "Set Fire to the Rain" by Adele.
Her irresistible studio offering, "Mirror," contains 15 mind-blowing tracks that will take audiences through the many highs and lows of her life. Fans just can't seem to get enough of her, and the album also comes with a tour, giving people the best way to experience her talents: live!!!
She's now ready to make a huge name for herself as a touring artist, and you're invited to be part of the journey. Her upcoming concert will definitely get your blood racing, and tickets are going to be hard to come by. You've lucked out, though, because you've come to the best place to grab yours, so don't waste any time and get them right now.