Irving Plaza | New York City, New York
One of the world's sought-after electronic pop duos, Lastlings, is set to share what it feels like to be living in a 'perfect world, on a special North American tour! Kicking off this September, Lastlings is gearing up to serve its upcoming studio record, "Perfect World", live on stage. Part of the trek is a stop at Irving Plaza on Friday, 15th of September 2023. Lastling's new album release is slated for June 23rd, serving a trinity of singles this year, namely "Holding Me Like Water", "Noise", and "Out My Head". As the brother-sister duo launches its new chapter, introducing a danced-focused vibe to its mix, big surprises can be expected from the EDM stars. As Perfect World makes its official release, it's time to get the vibe going as Lastling's promising release is set to mend a broken world. Don't miss out on the Perfect World North American Tour by booking your tickets now!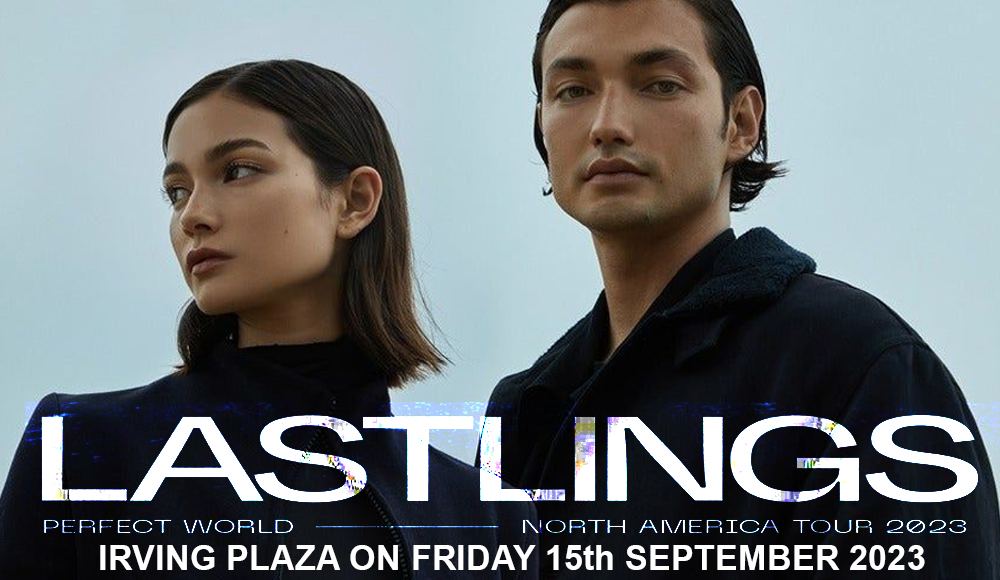 Slated for a North American headlining tour this fall, the electric brother-sister duo, Lastlings, is dropping its sophomore album, "Perfect World", on June 23rd. Kicking off a tour in support of the new record this September, big surprises are in store for the EDM scene. With four singles in, namely "Get What You Want", Holding Me Like Water", "Noise", and "Out My Head", the duo is introducing its new identity with a blend of dance in its mix.
Reflecting on the highs and lows of relationships and exploring life through a journey into adulthood, Josh and Amy hope that their new record helps their listeners persevere no matter what life brings.
"This record has been a diary over the last few years," the duo shared on Instagram. "It's probably the most vulnerable body of work we have made. We hope that it helps you see that there is always a light at the end of the tunnel."
Sharing a heartfelt message to its fans as they tease soul-healing visuals of "Perfect World", Lastlings is bound for great things as they deep dive into growth and maturity, giving listeners a taste of what it's like to live in a 'perfect world', moving beyond life's hurdles.
Fresh from releasing the album's fourth single – "Out My Head", Amy's signature vocals narrate a "relationship that teaches you a lot about yourself," diving deep into the indie-electric duo's new direction with reflective and introspective music that gets the beat right as it brings in powerful tales and lessons.
Breaking out into the scene with "Deja Vu" in 2018, off of its debut LP "First Contract", Lastlings won hearts for Amy's hypnotic vocals and the duo's astounding production. As "Perfect World" enters the radar, exciting things await a developing EDM scene, carrying on honest tales and powerful lessons packaged in beautiful productions.
On a mission to heal and empower with their new material, Don't miss out on the Perfect World North American Tour live at Irving Plaza on September 15th by booking your tickets now!