Irving Plaza | New York, New York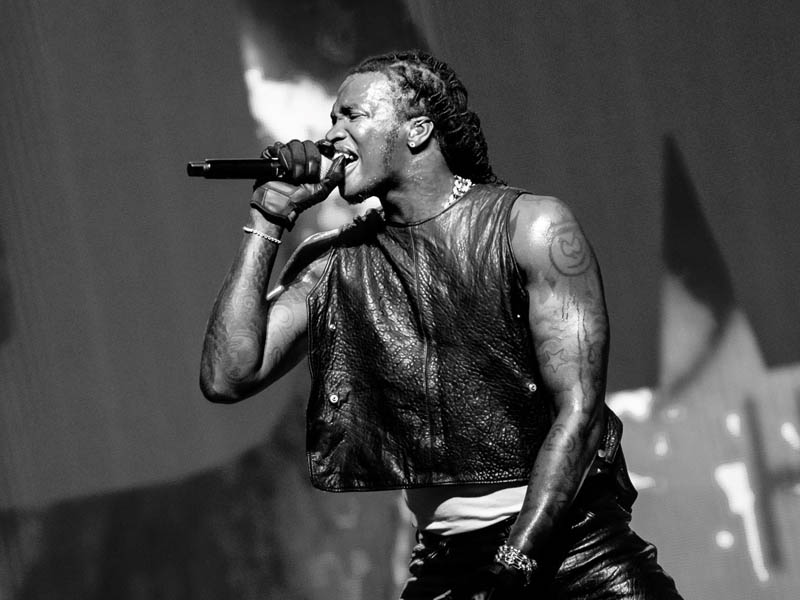 Fresh from promoting this 2022 effort, trailblazing rap powerhouse from the U.K. Lancey Foux will finally hit state side! He's currently making rounds across the globe to support the release of his latest mixtape, BACK2DATRAP, and his fall tour comprises several highly-coveted stops, including New York City! On Sunday, 15th October 2023, fans can anticipate an exhilarating setlist as Lancey Foux lights up the Irving Plaza with his sensational hits and new songs from the mixtape! The East London-born performer has the entire United Kingdom up by storm with his unprecedented releases, from his major label debut, Friend or Foux, latest album, Life in Hell, to his critically-acclaimed mixtapes, FIRST DEGREE, LIVE.EVIL, and BACK2DATRAP! If you're a hip-hop fan, you better move fast and score your tickets to see Lancey Foux conquer the Irving Plaza on Sunday, 15th October, 2023! Tickets are now up for grabs for this once-in-a-lifetime opportunity to witness phenomenal British hip-hop!
It's about time that Lancey Foux makes his incredible return to New York City. Last year, he set the stage ablaze during a high-powered performance at Rolling Loud. He also performed a secret NYC show in a cathedral on Halloween night. Foux is pretty much no stranger to selling out shows in his home country. That's why his highly-anticipated return to New York is something that fans have been waiting for. This time, Foux will highlight his 2023 effort, BACK2DATRAP. The highly-acclaimed mixtape is set to drop this year via Human Re Sources.
The mixtape follows the critically-acclaimed 2022 album Life in Hell, which spawned the hit "World On Fire" and "LANCEY OR LANCEY." Aside from his solo releases, Foux also dropped a banging collaboration single with Sexyy Red, titled "MMM HMM." With the British rapper and singer garnering streams, and views, and performing outstanding sets in massive music festivals, he's giving U.S.-based rappers a run for their money. Having made his breakthrough in the U.K. long ago, it's only a matter of time before Lancey Foux conquers the U.S. market as well.
For his 2023 setlist, fans can look forward to a hefty amount of songs from his latest album, Life in Hell. But more importantly, since the tour is titled BACK2DATRAP, it only means that the British rapper will be debuting songs from his latest mixtape. There is no word yet on how the album would sound, but with Lancey Foux's incredible track record, it's guaranteed to be a banger.
Luckily, New York City fans will get the first glimpse of the much-awaited effort. For his fall tour, he's only doing five stops in North America, New York City, being one of them. So if you're keen on catching Lancey Foux this October, you better see him at the Irving Plaza!
The show in New York City is guaranteed to provide you with a hassle-free entertainment experience. Located in Union Square, the Irving Plaza is easily one of the most accessible entertainment destinations in Manhattan. Its ballroom-style setting provides ample space for fans to move and dance around. The venue's capacity is 1,200 pax so if you want to catch the show, you better buy your tickets early.
See Lancey Foux deliver his high-energy set at the Irving Plaza on Sunday, 15th October, 2023! Tickets are now available!