Irving Plaza | New York, New York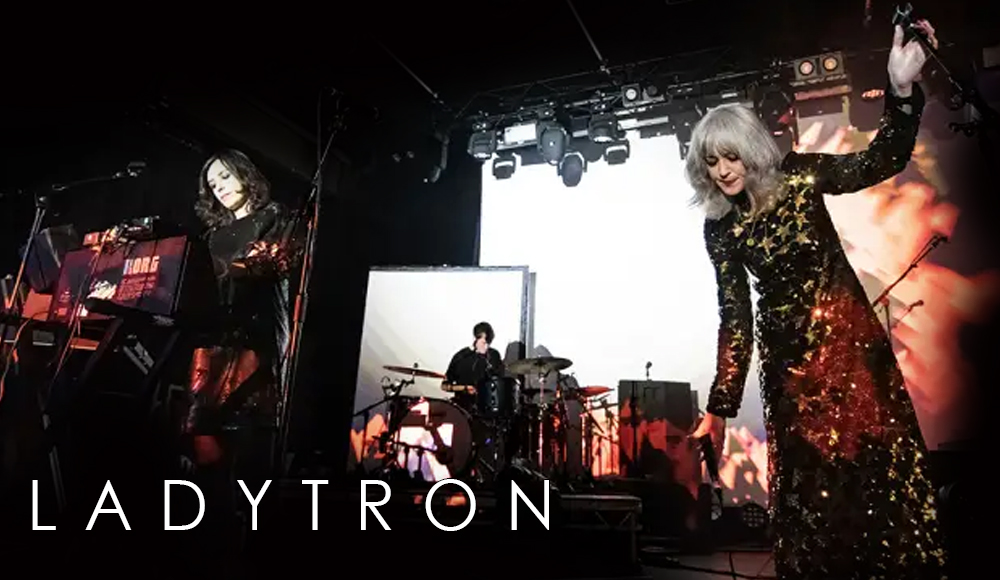 They're out to destroy everything you touch! Ladytron is back in the game, announcing their newest Fall tour trek, stopping by Irving Plaza on Wednesday, 20th of September 2023. Moreover, the electropop legends dropped a dynamic new remix of their 2005 hit track "Destroy Everything You Touch". Fresh from a new album release, "Time's Arrow", over the past year teasing their newest hard-hotters "Misery Remember Me" and "Faces", and a cinematic music video for "City of Angels". With big things up their sleeves, they're looking forward to sharing new memories and electric performances with all of their fans across the nation. Sending new waves of energy to its classic hits and new mixes, Ladytron definitely takes the spot as a staple electro-crowd-favorite. Living a new chapter of its explosive performances, make sure to save your spots at the party by booking your tickets now!
The English electronic band straight out of Liverpool is back on the stage. As a prominent name amidst the rise of the 2000s electropop scene, Ladytron won electric hearts globally for their early releases. Their early records "604", "Light & Magic", and "Watching Hour", among others were met with acclaim. These featured the band's biggest hits including "The Way That I Found You", "Seventeen", "Blue Jeans", "Sugar", and "Destroy Everything You Touch".
This time around, following the release of their seventh studio record "Time's Arrow", they're hopping on a new string of tour dates. They're hitting the stage at Irving Plaza for its NYC stop. We're stoked to see what they have in store for spectators, taking their electropop masterpieces to the new age.
As "Time's Arrow" continues to generate electric waves, Ladytron is packed with love and support from fans and critics alike. "Like the best songs on Time's Arrow, it proves just how intoxicating Ladytron's enduring brand of atmospheric synth pop can be," Pitchfork concludes in their review of the album.
Taking a break after a decade of non-stop releases amidst the band's height in the electropop stage, the band returned with full-length self-titled LP in 2019. The massive comeback welcomed the band's newer hits "Tower of Glass", "Deadzone", and "Far from Home". With plans interrupted by the pandemic, Ladytron followed their comeback up with "Time's Arrow" in 2022.
"However the pandemic did make things far more difficult, of course," Daniel Hunt shared with Wirral Globe. "Suddenly what had been straightforward was impossible. Hence an album we began recording in March 2020 only just came out."
Celebrating 20 years since the release of their 2002 record "Light & Magic" and the viral surprise of their track "Seventeen" on TikTok, Ladytron found itself raved by fans both old and new. "The new album is probably as good an introduction to us as any previous record," he added.
As a band whose sonic stage remains timeless and loved, Ladytron is definitely a keeper to watch out for. Don't miss out on their show at Irving Plaza by booking those tickets now!