Irving Plaza | New York City, New York
Iconic rock band L7 is ready to celebrate the 30th Anniversary of the hit album, Bricks Are Heavy with a limited-edition vinyl and a U.S tour. The grunge band will perform on 6th October at Irving Plaza, New York. The nationwide tour kicks off on 3rd October and includes notable stops in Atlanta, Boston, Chicago, Detroit, L.A and more. Fans will also get a deluxe reissue of their 1992 iconic album, Bricks Are Heavy. The release is expected on 30th September, with pre-orders already beginning shortly. Fans are pretty excited as the tour will start soon after the album's release. If you want to see them live once again, make sure you get your tickets right now before they are sold out!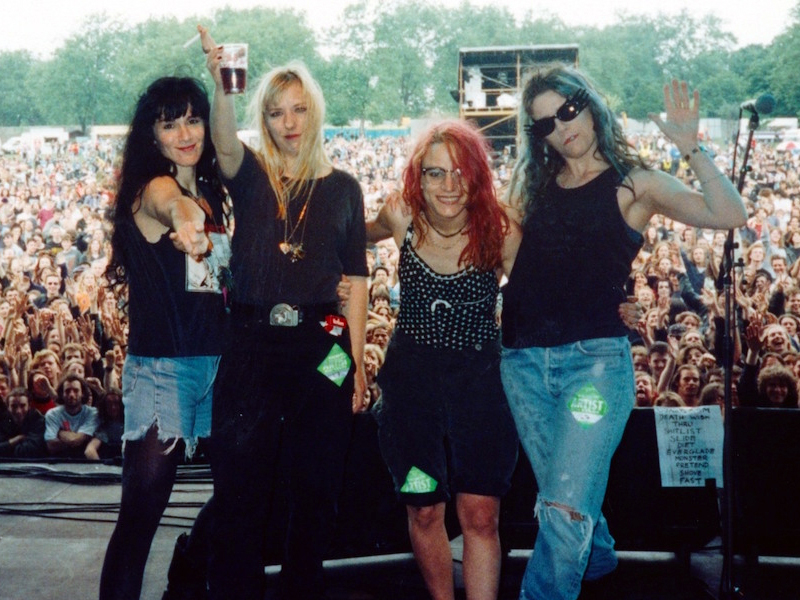 The all-female American rock band L7 began producing music in 1985. After disbanding in 2001, they reformed in 2014 once again. The band has released seven studio albums and has toured Japan, Australia, South America, Europe, and the U.S. They were one of the biggest forces in rock music in the 1990s, and fans are quite excited to see them back on stage.
The band is quite often associated with the 1980s and 1990s grunge movement, owing to their sound and appearance. The band's 1992 album, Bricks Are Heavy, is one of their most successful albums, which received widespread critical and commercial success upon release. The band celebrated it with a year-long tour to promote it, and they will celebrate its legacy again on the 30th year anniversary. The performance will include all eleven tracks, remastered by Howie Weinberg. The upcoming tour consists of an entire seminal performance of the album for the first time in history. They will also include some of their greatest hits and fans are looking forward to putting their demands once they step on stage. Catch L7 live in concert at New York's Irving Plaza on 6th October 2022. Make sure you get your tickets ASAP before all of them are sold out!