Irving Plaza | New York, New York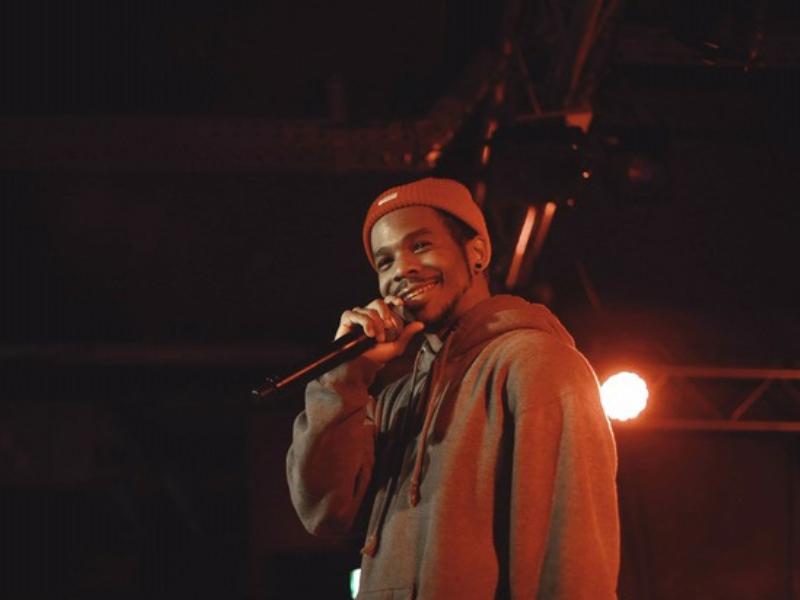 KOTA THE FRIEND had set his eyes on his first headlining tour, and now it is finally official!!! The Brooklyn-bred artist just announced FLOWERS FOR MY FRIENDS TOUR 2023. The highly-anticipated tour includes a 20-date run kicking off THIS FALL. Are you ready for this? The tour marks his FIRST-EVER headlining performance and proves his staying power in today's rap scene. It was announced following the critical acclaim received by his latest album, PROTEA. The album was released via FLTBYS Music and Entertainment LLC & Venice Music, which he also founded.
Get ready to have an exhilarating night with one of the best hip-hop artists of this generation! You can catch him live at the Irving Plaza in New York on Saturday, the 25th of November, 2023. You definitely want to be there at his show to witness his first-ever headliner! Kota the Friend has lots of surprises in store for his fans, so stay tuned.
Purchase your tickets here today by clicking 'get tickets.' And act quick before the show sells out!
Kota the Friend is an American rapper, singer, songwriter, and record producer, born and raised in Brooklyn, New York. His real name is Avery Marcel Joshua Jones. He first appeared on the music world in 2016, with his well-received debut EP, Palm Tree Liquor, which received praise from industry heavyweights including as Billboard, XXL, RESPECT. Mag, and others. Around the same time, the multihyphenate began to achieve popularity with his "Lyrics to GO" series, gaining a devoted following for his subtitled rap videos.
FOTO, his groundbreaking debut album, has a soulful texture and was named "one of the best hip-hop albums of 2019" by Rolling Stone. In 2020, the Brooklyn MC was riding high on the success of his critically acclaimed sophomore LP, EVERYTHING, which arrived during the pandemic's isolating lockdown. The album went on to debut at No. 1 on the iTunes Hip-hop Chart, reach No. 4 on Billboard's Heatseekers Albums Chart, and earn Kota his first Billboard 200 entry. The following year was no exception, with a presidential cosign spearheading Kota's quest for glory. "Lupita's Interlude," one of his songs, was the first song on President Joe Biden and Vice President Kamala Harris' inaugural playlist, which was curated by Emmy Award- winning actress Issa Rae.
Since his debut in the music scene, he has stayed firm on his ground as an independent artist - rejecting record labels left and right. He has equipped himself with a fiercely DIY ethos and a small crew. He is involved in everything from designing fliers to fielding fan requests for concert tickets. "I do every part of my career. I know what works," he told Billboard in an interview. "It doesn't make sense to sign to a label when I have people around me. We are the label."
His most recent release, PROTEA, has made waves in the hip-hop scene and received high praises. Uproxx dubbed the album as, "a break from the routines, it's the splash of sunshine cascading through the window to remind us that there is more beyond the office, the struggle, the anxiety and depression of our modern times." The album showcases Kota the Friend's chill vibes and honest lyrics, the usual themes of his music.