Irving Plaza | New York City, New York
Irving plaza is set to host Industrial metal vets KMFDM on Saturday 15th October 2022. The band announced a 2022 U.S tour with fellow industrial metal and electro-industrial band CHANT. This year also marks the 23rd anniversary of KMFDM's highly successful studio album, ADIOS. Fans are excited because they will get to hear plenty of music from the record. The tour kicks off on 27th September in Ft. Lauderdale and wraps up on 19th October in Atlanta. It includes stops in New Orleans, Dallas, Chicago, Boston and other notable destinations. The band has also hinted at the release of their upcoming studio album, Hyena, expected to arrive on 9th September, shortly before the tour begins. This is going to be an extraordinary concert, and if you want to be a part of it, get your tickets right now!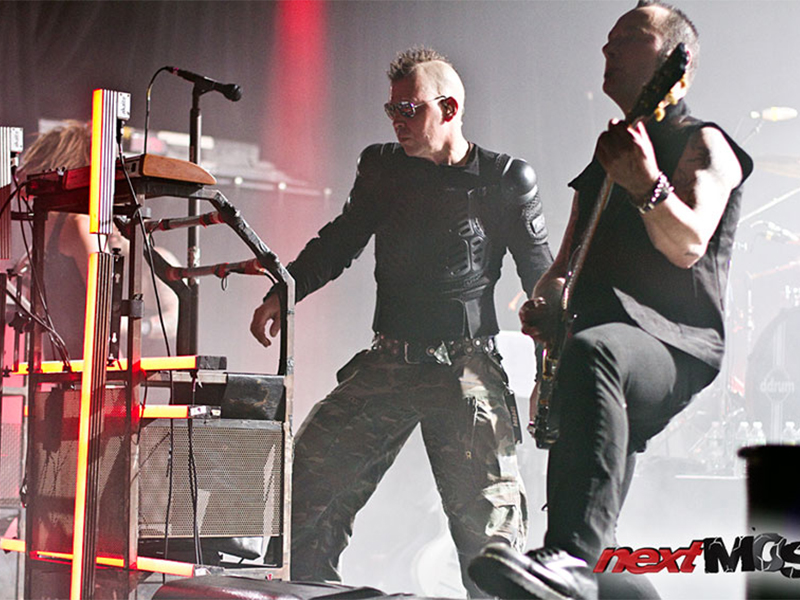 KMFDM has a huge North American fan base, and when they announced dates for their European tour, everyone hoped that there would be some shows in the U.S at some point later this year. Well, the fans got what they wanted, and the band announced an extensive 22-date tour. They will be performing stateside for the first time in five years, and hence the anticipation is really high among their fans. Fans will demand some classics that they have put out since 1984 and maybe get to hear some new music from their upcoming project, HYENA.
CHANT will be supporting the band for the fourth time, and they have always put up very special performances alongside KMFDM. KMFDM has a reputation of being one of the best live acts in the industry, and their fans expect enormous when energy when they are in the audience. Irving Plaza has held some wild concerts recently, presenting a few of the best rock outfits in the global music industry. This will be another special concert, with an amazing line-up of KMFDM supported by CHANT. If you want to be a part of it, you need to buy your tickets quickly because ticket demand is rapidly rising, and they are expected to sell out very soon!