Irving Plaza | New York City, New York
One of the scene's newest faces of country music, Kidd G, is hitting the road! This time around, after releasing a slew of radio bops, the singer is going 'Anywhere But Home'. Adding a string of dates to the extensive trek, the man is set to perform at Irving Plaza on Saturday, 23rd of September 2023. Taking the world by storm for his 2020 hit single "Dirt Road", the man continues to drop hard-hitting jams, including his newest single "Daylight Savings". The anthemic track shares tales from Kidd G's past relationship that haunts some nights, citing his need to have some 'daylight savings' to save himself from sleepless nights. Serving doses of his signature swagger through his lyrical tales and rap skills, the singer is definitely a rising star to watch out for! As country music's next big thing embarks on a journey of "Anywhere But Home" on tour, save your spots at the show by booking your tickets now!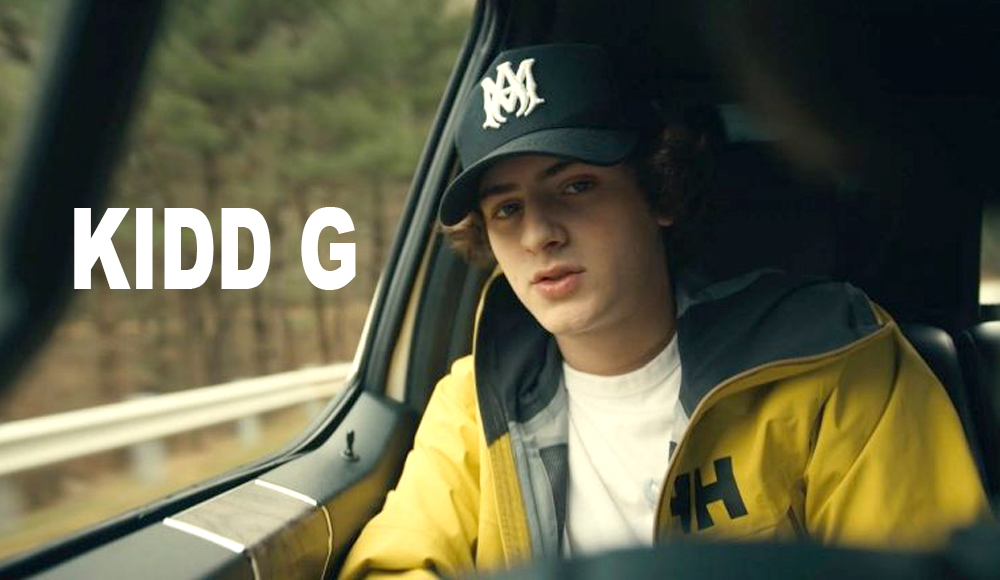 The Georgia-based singer-songwriter, Kidd G, emerged amidst the pandemic through his 2020 breakout hit "Dirt Road". Climbing rocky roads to reach his first-ever Billboard chart entry, the rising star took his shot at making it big in the country scene. Living his rise to stardom dreams, the man is going "Anywhere But Home" at his extensive North American trek slated for 2023.
Dropping his newest single "Daylight Savings", Kidd G explores sleepless nights after a past relationship takes a toll on his sanity. Reflecting on twists and turns in an anthemic banger, "I just need some daylight savings to save myself from saying that these late-night cravings make me think and toss and turn," the artist declares.
"It's based on a literal dream I had — a bad dream," Kidd G shared about the track. "The feeling I get with this song is closure… Finally being able to close that chapter and move on in my life with myself and others."
Closing an old chapter and embarking on new adventures, G's astounding storytelling and rap powers will definitely set him up for greater heights. As an up-and-coming icon, his newest release for 2023 follows his surprising rise to stardom. Since hitting the charts in 2020, he amassed over 1.5 million followers on TikTok and garnered millions of views and streams on YouTube and Spotify respectively.
"Even though this was always a dream of mine, it seemed far off, so it was really surprising how fast it all came together," the man shared about his chart entry achievement, as cited from Billboard's 21 Under 21 list.
Kidd G wrapped up 2022 with "The Nashville Sessions" EP featuring reimagined renditions of his best tracks recorded at the Blackbird Studio. The record includes "People Talk", "I Don't Wanna", "If Heaven Had A Phone", "Teenage Dream", "Last Call", and "Dirt Road".
From viral stardom at the age of 16, the 20-year-old is more than ready to conquer the mainstream scene. As the 'Down Home Boy' continues sharing his unique country-pop-rap holy trinity persona, Kidd G is definitely an artist to watch out for.
"I don't want to try to make myself something that I'm not," he shared in an interview with The New York Times. "I came from making, like, these sad rap songs, but I genuinely grew up out in the country. So like, I'm not trying to prove myself to nobody."
With authenticity and a unique blend of sounds & inspiration up his sleeve, nothing's gonna stop Kidd G from going "Anywhere But Home". Mark your spots at the trek's stop at Irving Plaza on September 23rd by booking your tickets now!