Irving Plaza | New York, New York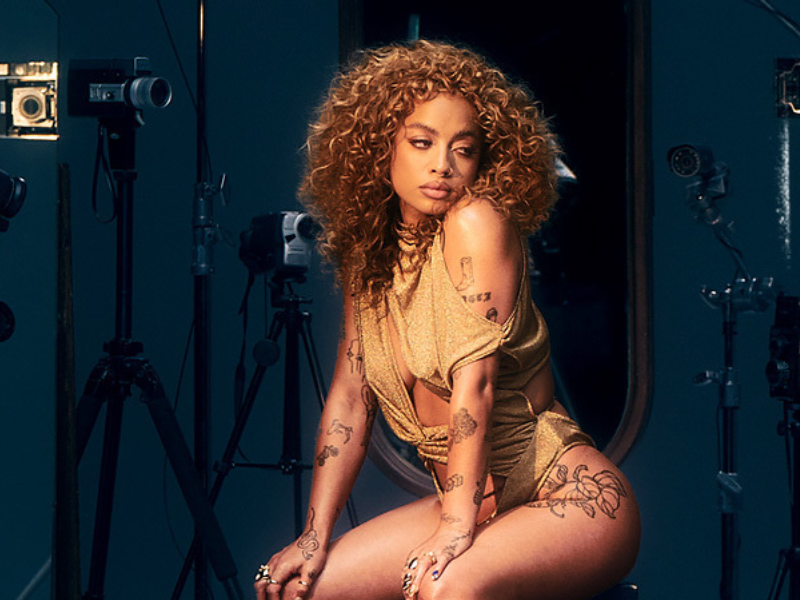 Kiana Ledé is in a new phase, and we're all here for it. She just released her new album, Grudges, with tracks based on her real-life experiences. To support her latest release, she is headed on a tour across the country. And yes - we know you're all excited about this!
Her new album is star-studded and filled with collaborations with some of the biggest names in RnB, including Bryson Tiller, Ella Mai, and Khalid. The soulful singer, at only 26 years old, has made a name for herself too. She has almost 5 million monthly listeners on Spotify - that must mean she has lots of fans, right? If you're here, then you're probably one of them. This is your chance to catch her live!
Good news: Kiana Ledé will be live at the Irving Plaza in New York on the 4th of October!
Save the date. Buy your tickets right now and save seats for you and your friends because this is a show you don't want to miss!
Kiana Ledé is an American singer, songwriter, actress, and pianist born and raised in Phoenix, Arizona. She moved to North Hollywood at the age of 16, and her career slowly started to flourish from there, especially with the help of Grammy Award-winning duo Rice n' Peas. They encouraged her to perform cover songs which helped her gain a following on social media.
Kiana signed with Republic Records and released a cover of "Hotline Bling" by Drake. The cover was a success and gave her the international presence she needed to kickstart her music career. She later released her debut extended play, "Selfless," which included her breakout single "EX," which peaked at number 9 on the US R&B song charts.
Since then, Kiana has worked with other high-ranking R&B artists, including Ari Lennox, 6lack, Khalid, and many more. Kiana is known to have the capacity to show her raw, emotional side with some songs and then switch up to powerful vocals in the next. Also, her songwriting is on point and relatable, which makes her a top artist for people who are feeling the same things.
"My real passion is people, so if I can do that using my own situation and be an example for people who are also going through something similar, that's the most important thing," she says about songwriting and performing.
So, if you've read this whole thing, then you must know that Kiana Ledé is a lyrical genius and soulful singer who will have you feeling some type of way. Like she said in her new song, Jealous ft. Ella Mai, "I ain't gon' tell you to make a commitment. [you] should know what you're missing." And we're telling you, you should know you're gonna be missing out on an unforgettable night if you don't see her perform live. ;)
We don't want you to hold *grudges* just because you were too late and missed out on the best seats. So buy your tickets right NOW to ensure that you save yourselves spots in the show. Click on "GET TICKETS."