Irving Plaza | New York, New York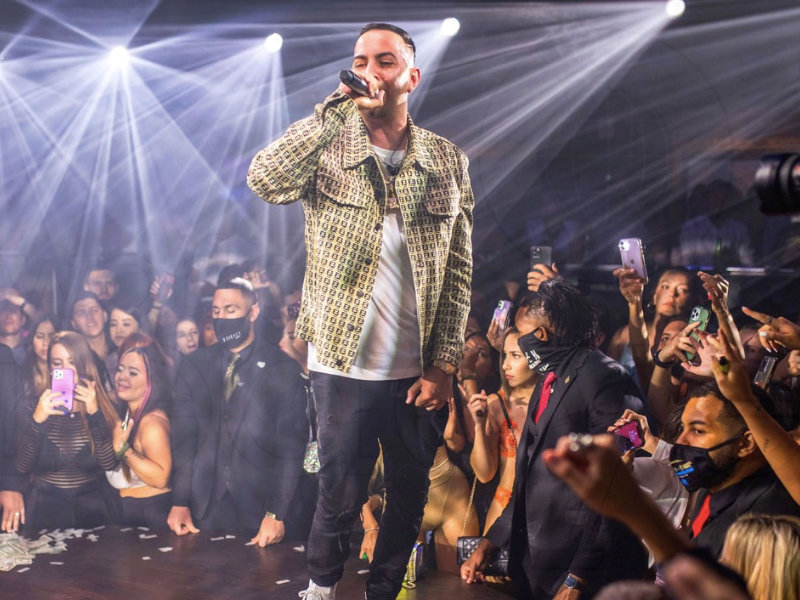 Latin music is super fiery hot right now... aaannnndd one of its darling stars in the world of reggaeton, Justin Quiles, is making it even hotter with a brand new, first-of-its kind tour for him, coming Stateside this fall. The tour, called "Niveles," will see him blow audiences away beginning on October 12th at the Laredo Event Center, Laredo, TX, keeping the steam pumping through it all, and finally wrapping up on December 17 at the Ritz Theater, Elizabeth, NJ. With it being his debut in the USA, he is gonna pull out all the stops, so expect to witness greatness unfold right infront of your eyes. Part of the trek will see him perform at the Irving Plaza on Thursday, December 14, 2023, and we've got tickets right here and now, but as you already know, heat this hot doesn't stay around for long, so be quick in clicking the "GET TICKETS" button to secure your spot.
Earlier, Justin Quiles announced his brand new tour, and it's going to be pure drip! Not only is he making his debut appearance on US stages, but he also promises to bring brand new music. In an interview with Rolling Stone, Quiles said, "So much new music is on the way."
The announcement comes hot on the heels of a new track, "Wazap," on which he joined Mexican newcomer Yng Lvcas. Plus, he was busy performing at the Latin AMAs earlier this year, and his track "Sigue La Fiesta" ft. Dalex and Santa Fe Klan was also put on the "Fast X" sound tack.
Quiles hit the scene running with his debut, "Carpe Diem," in 2015, and the fans went loco once they got a taste of what he had to offer. Later that year, he released "Me Curare," and once remixed with the addition of Maluma, the track hit the Billboard Tropical Songs chart, peaking at number seven.
2016 saw the release of the sophomore studio album "La Promesa," which hit the number one spot on the Billboard charts for Latin Rhythm albums. Then in 2019, he brought out "Realidad," which peaked in the Billboard Latin Chart at number 30.
Late in 2021, his latest album, "La Última Promesa," a stunning album, hit the number 12 spot on the same chart. It featured the hit singles "Loco" and "Jeans," both of which got the genre fans all fired up with excitement.
With a nose for creating some truly sumptuous bangers, not only does Quiles write his own music, he has also written songs for other titans of the game such as J Balvin, Lil Jon, Maluma, Yandel, and Karol G.
With a stunning collection of some seriously catchy and infectious tracks, Quiles has solidified his position as one of the most sought-after dudes in the game. Plus, with brand new music locked and loaded for his tour, you can expect him to deliver one of the best Latin shows you've ever attended.
You've gotta be quick on this one, as tickets won't be around for long. Grab 'em while you still can for the "NIVELES USA TOUR", right here on our website.