Irving Plaza | New York, New York
EVENT CANCELLED. Please contact your ticket point of purchase to claim a refund on your tickets.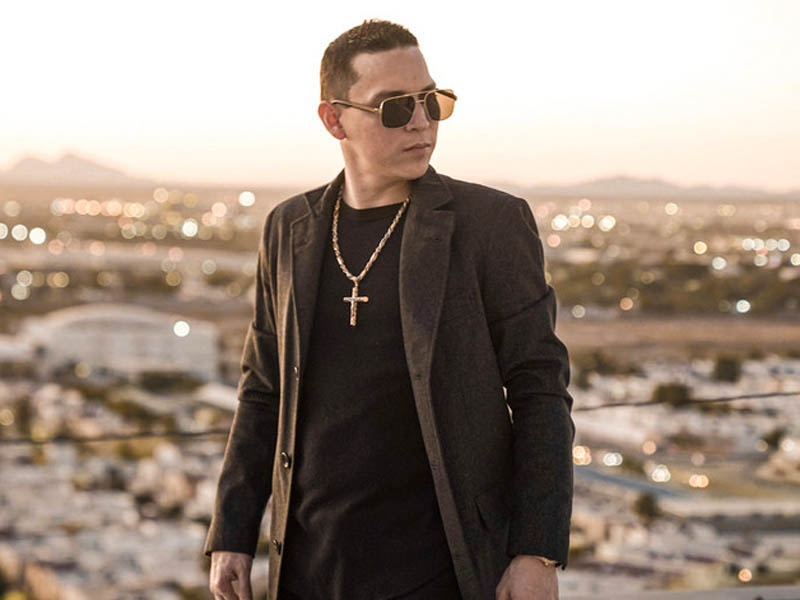 This summer, you have the opportunity to experience regional Mexican music at its finest! The celebrated Latin music artist Javier Roses, known for his incredible rancheras, corridos, norteño sierreño, and more, will be arriving in North America for a highly-anticipated tour! Kicking off in July, the Hombre De Lay Tour will take over 19 cities, including a highly-anticipated stop in New York City! On Saturday, 29th July 2023, fans can look forward to a plethora of amazing hits as the Sinaloan-born performer belts out his staples, such as "Vivir Para Contario," "Bienvenidos a Jalisco," "En La Sierra Y En La Ciudad," and many more! Rosas has been known to light up any room he walks in, so the Irving Plaza in New York will definitely be totally lit on this much-awaited concert! If you're keen on seeing one of Mexico's most celebrated regional artists, this is your chance to see Javier Rosas perform his exhilarating hits! Hurry and secure tickets now before they're gone!
Javier Rosas Y Su Artilleria Pesada (Javier Rosas and His Heavy Artillery) has been a prolific force in regional Mexican music since 2014. He released his debut album, Llegue Para Quedarma, via Fonovisa. The album spawned several hit singles that took over the airwaves in Mexico, such as "Napoleon," "Una Mujer Con Agallas," and "Por Esto Te Destroce El Corazon." Shortly after the commercial success of his debut effort, Rosas dropped his sophomore album, Otro Golpe. The album spawned the mega-hit "En La Sierra Y En La Ciudad," which became one of his most streamed songs across various platforms. On Spotify, the single has amassed over 45 million streams. Rosas produced and wrote the 13-track album in collaboration with renowned songwriters, such as Aaron Martine, Omar Guitierrez Gilbran Rosas, and more.
In 2017, Rosas released his third album, Hecho en Mexico. The 14-track effort spawned several critically-acclaimed hits, including "Lo Siento" and "Si Te Estoy Rogando." While Rosas has released his music via a major Mexico-based music label, Fonovisa, he decided to work with Universal Music Group for his 2018 album, La Ley De la Delva. The album became one of his most successful releases thanks to its hits, "Vivir Para Contario" and "Bienvenidos A Jalisco."
Aside from studio efforts, Rosas dropped two highly-regarded live albums, Mas Vivo que en vivo vol. 1 and Mas Vivo que en vivo vol 2. He also collaborated with Universal to release Las Retros Chingonas. This year, Rosas will promote his latest album, Hombre de Ley, which features the lead single, "Denver Reulteamos." The single is growing into one of his more famous hits, with approximately 100 million streams on Spotify and Youtube combined.
Born in Sinaloa, Mexico, Javier Rosas learned to play guitar through his father and began writing music. By 19 years old, he pursued his career and music and consistently infused various traditional instruments, such as accordions and guitarron, into his mix. When he became an adult, Rosas moved to Mexico to pursue his career and eventually signed a record deal with Fonovisa.
Catch Javier Rosas Y Su Artilleria Pesada this summer by scoring tickets to his show at the Irving Plaza in New York City! Tickets are now available!