Irving Plaza | New York, New York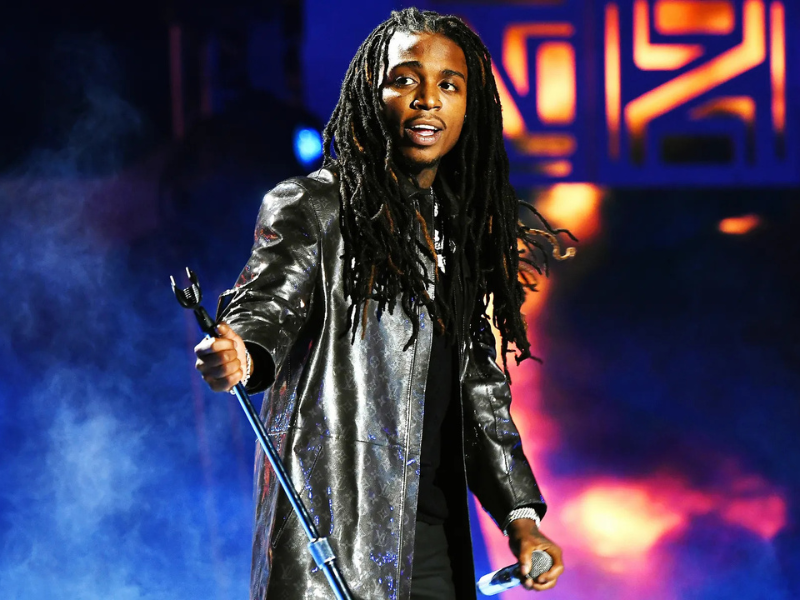 The self-proclaimed king of R&B Jacquees is headed back on stage in a long awaited trek across North America, including an exciting stop in the city that never sleeps! The anticipation is rising as Jacquees just made this announcement a few weeks ago, and people are running to secure tickets to see him perform live.
Jacquees will take the stage in Irving Plaza on Tuesday, the 28th of November, 2023. He's going to be playing songs off his latest album Sincerely for You. Plus, he's bringing special guest Nick Lavelle along with him! This show is something you can't miss. It's the perfect opportunity to vibe with Jacquees' R&B music and just lose yourself in the rhythm.
Tickets to Sincerely for You tour by Jacquees are up right now! Hurry up and click 'GET TICKETS' to secure your spots at the show. Be quick before they sell out!
"I just wanna let everybody know that I'm the king of R&B right now… For this generation, I understand who done came and who done did that and that and that, but now it's my time. Jacquees the king of R&B." A bold statement from Jacquees in 2018, and 5 years later he has indeed proven that he's the king. The B.E.D singer is one of the hottest in the game right now, with multiple chart-topping releases such as "At the Club," "You," and "Put in Work."
His most recent album release "Sincerely for You" is a true gift for R&B fans around the world. His smooth vocals paired with rhythmic music fairs for a perfect blend of soul. The album was executive produced by Future and includes collaborations with Summer Walker, 6LACK, Dreezy, 21 Savage, John P. Kee, and more. When asked why he chose Future as the album's executive producer, he said: "Future is like my big bro and he's always been somebody who has supported me. We from the same side of the city in Atlanta, from the east side. Future has always been there for me, like, behind the scenes, so now it's time to bring it to the forefront. He always tells me it's time for me to be up here and how he wants to help me do it,"
After the success of the release, Jacquees announced that he's headed on a North American tour to support it. "This is a continued thank you to my fans, both old and new, who have taken this musical journey with me for over 10 years; I look forward to sharing this LIVE experience with me."
Sincerely for You Tour is brought to you by True Colors Entertainment and will begin the trek at the end of September. If you're one of the R&B fans who's been waiting for the show, Jacquess is bringing the tour to New York this November! Catch him live at the Irving Plaza on Tuesday, the 28th of November, 2023.
Tickets are on sale right now. It's not yet too late - hurry up and secure yours before tickets sell out!